Home
/
Health & Science
Number of positive Covid-19 cases per samples tested is dropping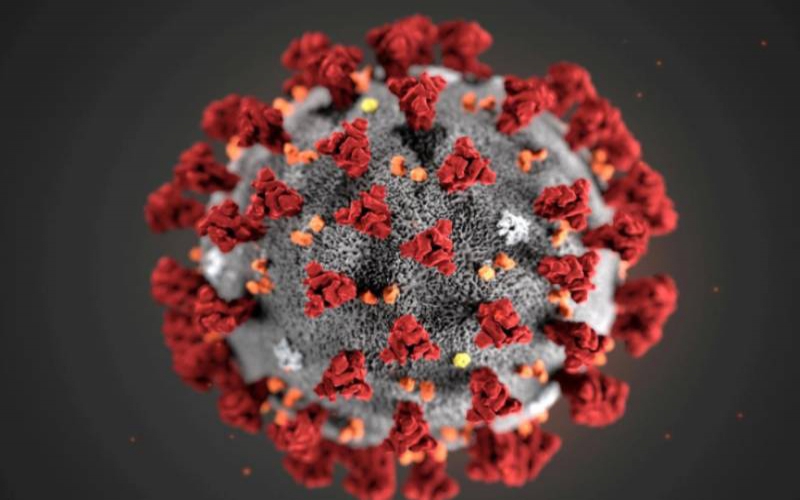 In the last five weeks, the number of positive Covid- 19 cases out of the number of samples tested has been on the decline in the country.
The situation report reveals that we are in week 33 since the first case was recorded and since week 28 which presented the highest number of positive cases there is a decline of 3.4 per cent.
Over the past five weeks, week 28 recorded a 13 per cent positivity ratio, week 29; 11.8 per cent, week 30; 12.6 per cent, week 31; 11.9 per cent, week 32; 10.8 per cent and week 33; 9.6 per cent. So far a total of 30,120 are confirmed positive while 474 have died bringing the case fatality rate to 1.6 per cent. 98 per cent of positive cases are local transmissions and 2 per cent are imported cases.
A majority of the patients are asymptomatic meaning they present no symptom while 7 per cent are symptomatic. Among the symptomatic cases, 51 per cent present with cough, followed by fever at 37 per cent, difficulty in breathing at 27 per cent , headache 11 per cent, sore throat 8 per cent, running nose 7 per cent, chest pain 5 per cent, chills, general body weakness and loss of smell at 2 per cent each.
The Ministry of Health had earlier projected August to be the peak of Covid-19 cases in the country. In one of the daily Covid situation briefings, Health Chief Administrative Secretary Dr. Rashid Aman expressed his concerns warning Kenyans against being complacent by disregarding the Covid-19 measures.
"We may be approaching a peak sometimes in July, August or September…it looks like going forward we are likely to see more samples testing positive," he said.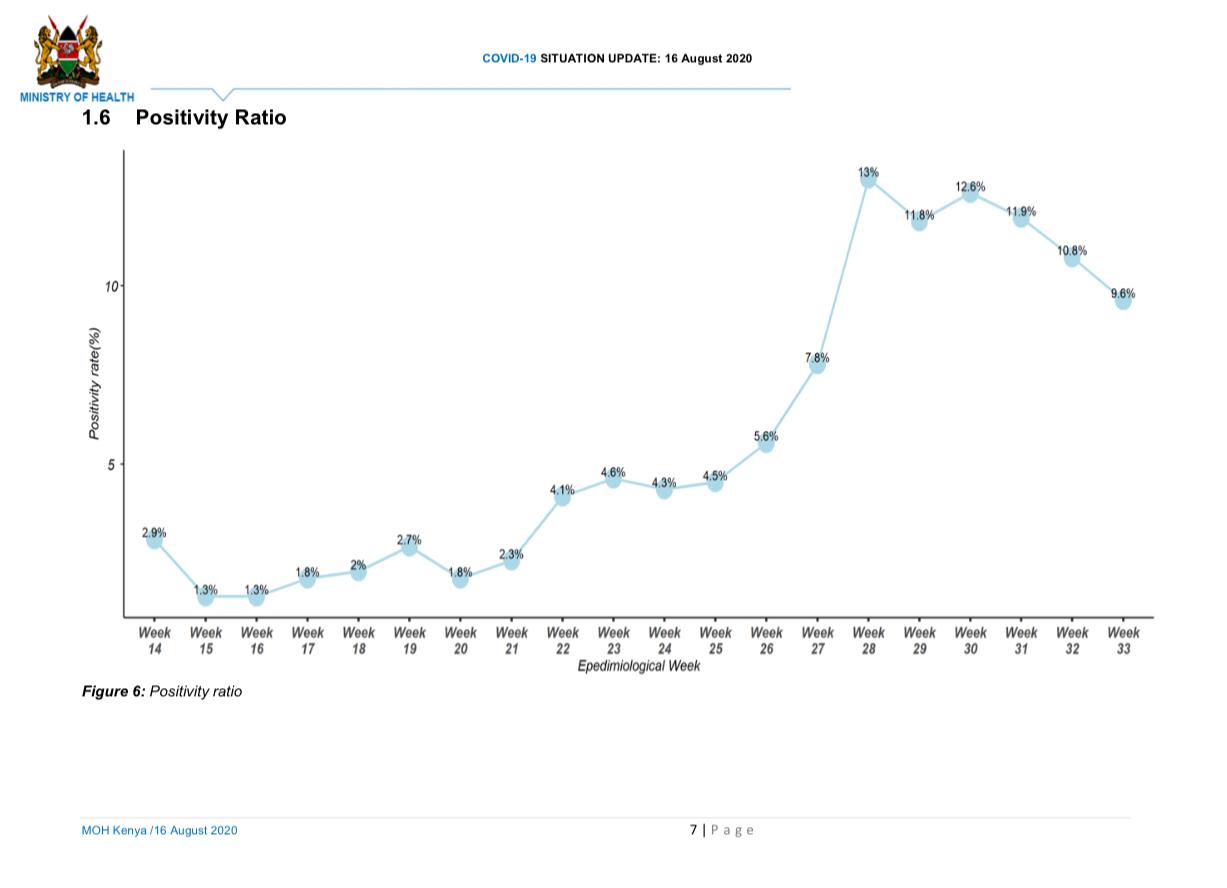 In a different projection by Rescue.co an emergency response technology company, the peak will be experienced in September.
"Our adjusted model suggests 1.4m people in Nairobi County will be infected with Covid-19 during its life-cycle peaking in September 2020. According to the adjusted model, 102,742 will show symptoms. 8,755 people will need hospitalization over the next year, with 1,505 passing through ICU facilities. 928 will die," reads a report from their website.
South Africa has also recorded progress since the beginning of the pandemic. According to BBC, President Cyril Ramaphosa said that weekly confirmed positive cases had dropped considerably from more than 12,000 to an average of 5,000 over the past week.
In addition, active cases have declined to about 105,000 and the recovery rate has risen to 80 per cent. "As we look back at the past five months, all indications are South Africa has reached the peak and moved beyond the inflection point of the curve," Mr. Ramaphosa said.
Related Topics