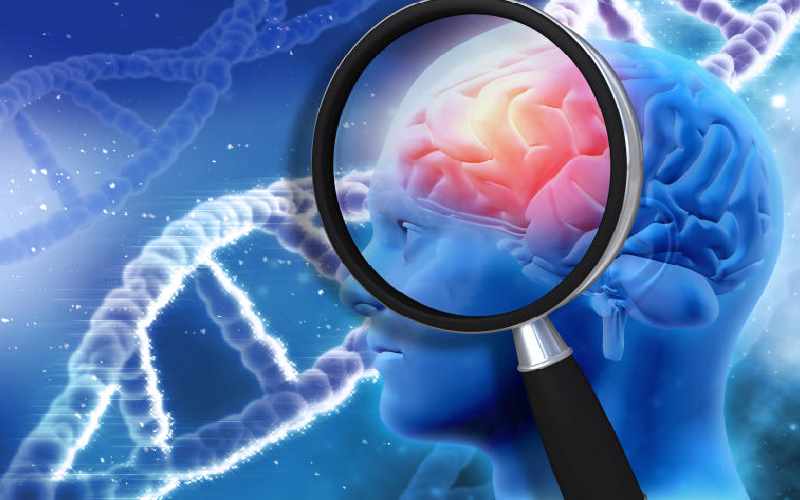 Lucy King'ori remembers it as a particularly slow Monday morning. "I had a late start as I had woken up feeling a bit under the weather. I got to work at about 10am."
And as she sat at her desk working, she began coughing incessantly.
The cough got heavier and by noon, she was coughing up blood. On her husband Tony's insistence, she called their family doctor.
"I was hoping he would give me a quick prescription over the phone and that would allow me to get back to work. Instead the doctor suspected I had pneumonia and sent me to Nairobi Hospital for a chest X-ray," she says.
She made her way grudgingly to the hospital, very aware that she was losing precious time she could have spent launching a new line of Purple Tea, an addition to her already impressive portfolio of beauty care range.
"I felt like I was wasting my precious time. I got the X-rays done and took them to my doctor the following day."
She was diagnosed with mild bronchitis, and she was soon back to work.
"I felt fine except for the relentless headache that I had always had. I had always had Panadols with me everywhere, but the doctor was particularly concerned about it this time. I had always blamed it on work stress and sometimes the Caesarian section I had previously had.
Her doctor recommended a full thorough check on Lucy to determine the cause of the headache which was always accompanied by dizziness, light sensitivity and memory gaps
"Tony always said I forgot things easily. But I didn't really think there was much to that."
And so Lucy got a CT scan and an electroencephalogram (EEG) test. The EEG test checks for any abnormality in the electrical activity of the brain.
"I was sure I was fine; my diet was clean, I worked out regularly and I have never had a drop of alcohol. I was confident," she says.
But the tests revealed that indeed the doctor was right to be concerned. There was a mass sitting pretty on the front right side of Lucy's Brain. A meningioma, the doctors called it. And it was the size of an egg. Despite the fact that the doctor reassured them that it was not a cause for alarm, Lucy and her husband were worried.
"We were then referred us to a top neuro-surgeon at Nairobi Hospital," she recalls.
When they finally got to see the neurosurgeon, he explained that the mass was a slow growing tumour that was the cause of the headaches along with the dizziness and memory gaps. He recommended a surgery to remove it.
"That threw me off track. I was worried for my family. What if the surgery went wrong?
But days later, on the 10th of December last year, Lucy and Tony walked into the hospital for her surgery. It was scheduled for the next day. She wasn't ready for all that it could bring, but it was something she had to do.
Eight hours in theatre the next day, Lucy was wheeled into the high dependency unit to begin her recovery process. Lucy would wake up a day later. Lucky for her, the surgery had been a success
"A day went by, after which I woke up and slowly started getting my senses back. By then I was aware of what happened and where I was. Three days later, I was wheeled out of HDU and back to the ward where I spent another five days. I remember speaking to my boys, who were staying at their grandmas and my catching up with mum on phone as she was also recovering from her eye surgery." She remembers.
A few days after the surgery, the bandage on her head was removed and it revealed a completely bald head with 18 staples, a fluid draining pipe and a swollen face.
"At first it was a depressing look, but then I decided to focus on the fact that I was alive and well."
Her tumour was completely removed and it was tested to make sure it was benign. Lucy was told that she would be back to her normal self within three to six months.
The home healing process thus begun.
"It wasn't easy because of regular seizures, sharp pains and dizziness, confusion at times. I had a cocktail of medication, including steroids that gave me quite an appetite though over time I have gotten used to it," she recalls.
Lingering effects
As a result of the surgery and medication, Lucy lost partial sense of smell and taste.
"I still struggle with my short term memory. I also have constant sharp pains and cannot sleep on the right side. I am fatigued more often than not but I have never been happier to be alive! It all now feels like a new lease to life, like a chance to start over and live the best life that I can," she concludes.
Related Topics