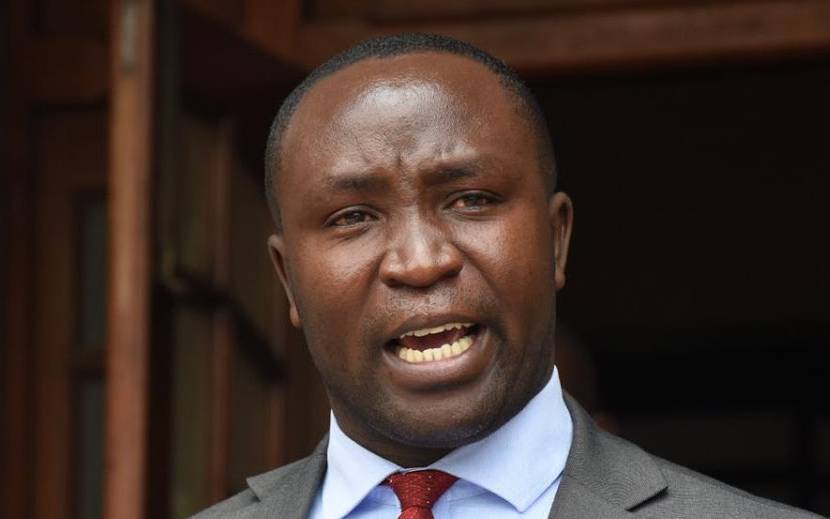 Kenya Union of Clinical Officers (Kuco) wants 307 of their pregnant or breastfeeding members in 42 counties exempted from duty during the fight against Covid-19.
They argue these medics are at high risk of being infected due to their low immunity system.
"Counties that are of high risk should release the healthcare providers because when one is expectant, the immunity system is low and Covid-19 targets such people. Losing a pregnant mother means two people dying and we should not wait for this to happen to any of our members in the line of duty," said Kuco Secretary-General George Gibore (above).
For instance, in Nairobi, which has been marked by the Ministry of Health as a high-risk area, there are 17 members in that category, Kiambu (10), Kilifi (8), Mandera (9), Kajiado (5), Machakos (9) and Kwale (5).
Serious conditions
Statistics seen by The Standard also show that other counties with such members are Nyandarua (6), Meru (11), Nandi (7), West Pokot (4), Narok (6), Homa Bay (6) and Migori (9).
"We are yet to receive details from other counties like Mombasa. We are not giving an ultimatum on this issue but requesting employers to also consider this category of workers when asking those above 50 years old, plus officers suffering from serious conditions, in line with President Uhuru Kenyatta's call for them to stay at home," he added.
Six members of the union have been infected with Covid-19. The clinical officers affected are one in Ngara Clinic (Nairobi), Baringo (one), two from Mombasa County's health facilities, one attached to the Ministry of Health in Nairobi.
On its website, the World Health Organisation (WHO) says research is underway to understand the impacts of Covid-19 infection on pregnant women, adding that as at now, there is no evidence that they are at risk of severe illness than the general population.
However, WHO says it is important for pregnant women to take precaution because they can be badly affected by some respiratory infections due to changes in their bodies and immunity systems.
The call for pregnant and lactating women to stay at home comes at a time when various institutions are carrying out research on the short/long-term effects of Covid-19 on them.
At the UC San Diego School of Medicine in the US, researchers are conducting a study to examine the short and long-term effects of the novel coronavirus in pregnancy and breastfeeding.
The study targeting pregnant women in the US and Canada is to determine whether the virus is found in breast milk and discover breast milk components with antiviral properties that could protect infants from Covid-19.