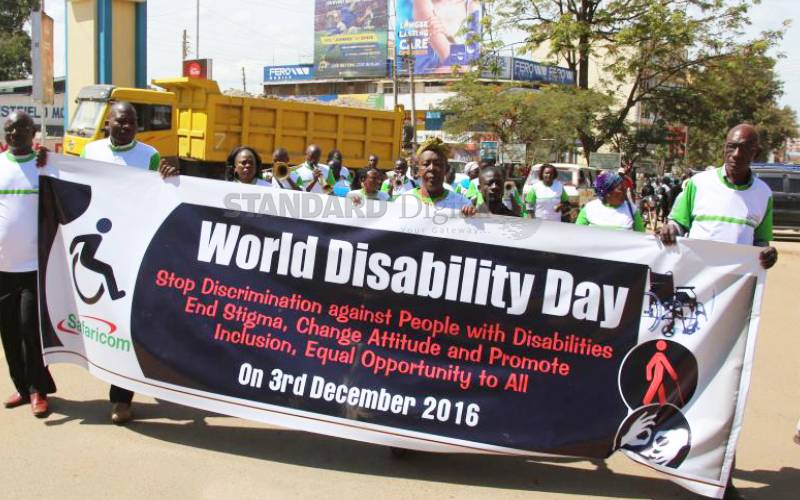 Persons with disabilities want to be included in key decision-making forums to champion for their rights.
Citing the recently released Building Bridges Initiative report, the people with disabilities the document failed to address their plight.
"If BBI will not address the issue of the disabled to nominate their own to parliament then we will not support it. We don't want nominations through political parties," Makueni chair for the disabled persons, Benjamin Ngulu, said.
Even as Kenya marked the World Disability Day, people afflicted with disabilities said the country is still far from achieving their required inclusion in all sectors, mainly in the areas of education, access to information and employment.
This year's national event was celebrated in Kinyambu Primary School for Special Needs, Kibwezi East sub-county, in Makueni County.
They said that six years since the inception of devolution, they are still unable to access information from county forums since most counties have not adopted the use of sign language interpreters.
"We have brothers and sisters who are hearing impaired and they cannot be helped when they go the county offices," said Kibwezi constituency PLWDs chairperson Ms Agnes Musembi.
Further, she said persons with disabilities have been denied the 5 per cent slots as required by the law, and asked the counties to implement the recommendations of the constitution while carrying out recruitment.
They want the Ministry of Education to explain to them why children in special schools were required to pay school fees while other children enjoy free education.
Related Topics