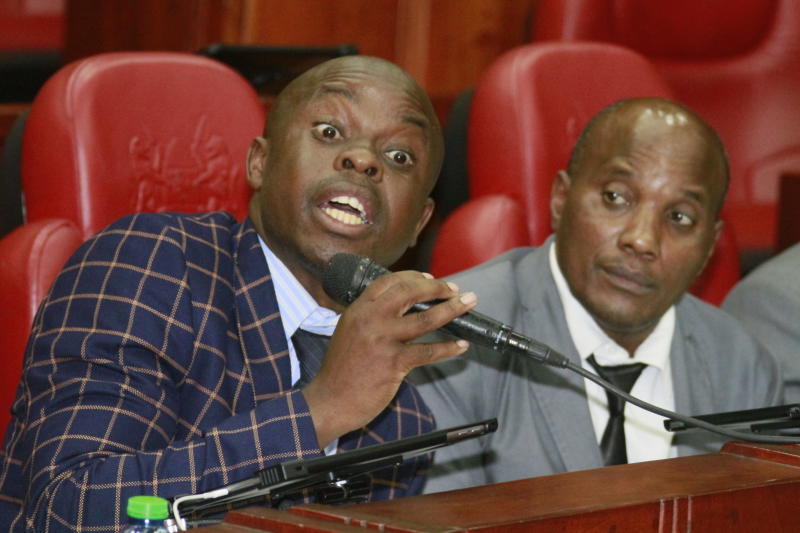 The Ministry of Health varied the annual contract for Medical Equipment Service (MES) from the initial Sh95 million to Sh200million per county, the office of the editor general has said.
Officials from the auditor general's office yesterday told a Senate committee that a Health Information Management System (HIMS) that was meant to inter-link health facilities was not installed as contained in the contract agreement.
The reasons advanced by the ministry for the increase in the initial amount was that some 21 health facilities in the counties and three national facilities were added to the 98 health facilities earmarked during signing of the contract.
It also emerged that suppliers who delivered the equipment had been paid yet the National Treasury deducts the money at source.
The Senate ad hoc committee chaired by Isiolo Senator Fatuma Dullo probing the medical equipment leasing scheme sought to why the initial contract amount was increased before a needs assessment or requests from the Counties.
Bungoma Senator and the vice chairman of the ad hoc committee Moses Wetangula questioned why counties were being made to pay Sh105 million more for equipment that was not confirmed to have been delivered and software installed.
The contract entailed leasing of assorted medical equipment – renal, laboratory, ICU, radiology and theatre equipment – to at least two hospitals in each of the 47 counties for a seven-year period. It also included installation of the equipment and training of technical staff.
The contract had also envisaged training of medics to handle the equipment but this was not done.
The deputy director in charge of special audit, Sammy Kimunguri, told Senators that comprehensive details of why the variations were done will be revealed once a complete audit of the Health ministry for the 2018-19 financial year is completed.
Related Topics