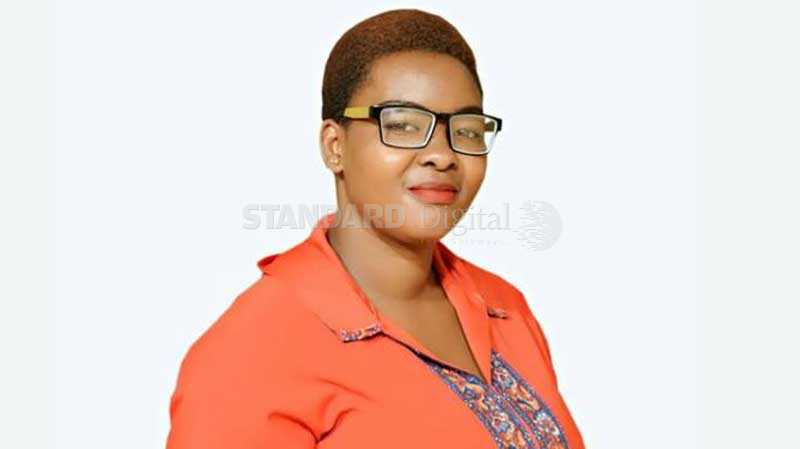 The latest reported case of maternal death was in Siaya.
Valentine Sunday was scheduled for delivery at the Siaya County Referral Hospital on March 28 and delivered a baby girl through caesarean section; she did not make it alive out of the theatre.
The second-time mother had worked at the same facility for three years and trusted that her colleagues would offer the best service – after all maternity care is free in all public hospitals in Kenya.
Sunday's husband, Leonard Odongo accuses the hospital of not being open as to what exactly led to his wife's death.
"I left the hospital at 8pm before she was taken to theatre.... when I went back to check on her after receiving a call, I found her bed empty. I went to the theatre and found her lifeless body," said Odongo.
While it is reported that the hospital's medical superintendent Geoffrey Mwai said that the hospital had set up a team to probe the death, it must not be lost that maternal deaths are still occurring even with free maternity care.
Sunday's death could not be an isolated event as mothers still continue to lose their lives while delivering.
Barely three months ago, Otieno Juma lost his wife who was two months' pregnant when she lost a pregnancy at the Nyangoma Kogello Dispensary where she had been admitted and treated for malaria and cholera.
"We took her to the facility where she stayed for three days being treated for malaria and cholera but on the day she was to be discharged, the pregnancy terminated and less than 12 hours later she was gone," says recounts Juma at his home not far away from the dispensary.
Five years have elapsed since the inception of the much-touted free maternity care, which had one of its aims to reduce maternal and child deaths.
At the beginning, systemic challenges like lack of supplies, inadequate staffing and lack of staff housing came as bottlenecks.
And some of these challenges are aptly captured in the recent report by the Ministry of Health dubbed Saving Mothers' Lives: Confidential Inquiry into Maternal Deaths in Kenya released in late February this year showing that nine out of ten maternal deaths recorded occur in public health facilities with most of them being in county referral hospitals.
Dr Elizabeth Ogonji, the reproductive, maternal, newborn, child and adolescent health coordinator for Siaya County explains that one of the biggest challenges contributing to death of pregnant women is late referral.
"Delays at the community level; delays between dispensary and county referral hospitals and lack of a blood bank are some of the issues that are still affecting maternal care in Siaya – in case of an emergency we have to get blood from Busia or Kisumu," says Ogonji.
With reimbursement from the national government to cover the deliveries, Ogonji states that free maternity care improved deliveries under skilled care in Siaya from 59 per cent to 66 per cent in five years. Nationally, the government states, six out of ten women now deliver under skilled care.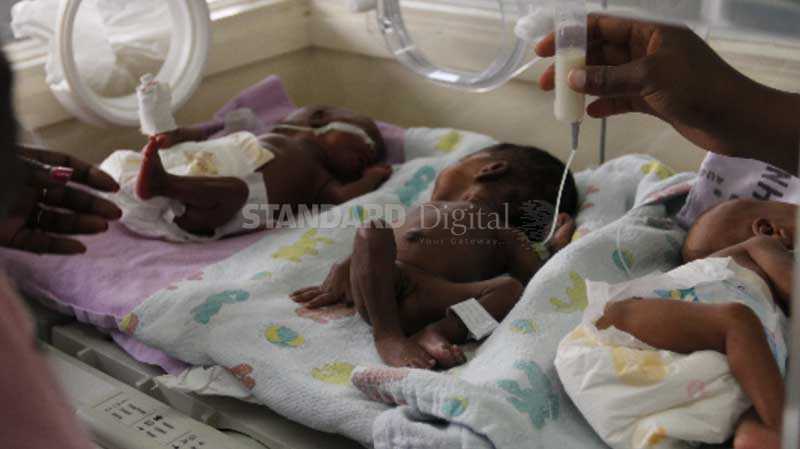 According to the Kenya Health Information System (KHIS) in 2014, Siaya County was among eight counties that witnessed a drop in antenatal care visits to the county referral hospitals which Ogonji attributes to the construction of more facilities at the grassroots. Others are Kisii, Nyamira, Kisumu, Tharaka Nithi, Nyandarua, Nakuru and Kirinyaga. Nevertheless, deliveries at the county referral increased by 19 per cent.
While Siaya has a total of 153 public health facilities ranging from dispensaries to hospitals, there are only three Level Four hospitals – Siaya, Bondo and Yala – which offer comprehensive skilled delivery services including caesarean section. She however says that six others are being upgraded to offer these services.
At the onset of free maternity care in 2013, inherent challenges followed immediately and one of the problems was the hurriedly devolved healthcare system.
Dr Samuel Oroko, the chairperson of the Kenya Medical Practitioners, Pharmacists and Dentists Union (KMPDU) says that while free maternity care was a perfect concept, its implementation should be relooked because that is where the problem lies.
"A good example where we are failing as a nation is that while there is free maternity care, midwives are not being employed to care for mothers in labour," laments Oroko.
He gives an example of Kenyatta National Hospital (KNH) – Kenya's largest referral facility – which he says would have 50 births each day before free care which has more than tripled placing an acute pressure on staff and facilities.
Oroko states, "A midwife who would take care of three mothers now takes care of ten mothers.
Statistics from KNH show that the number of mothers delivering over the past five years have kept increasing. In 2013, a total of 19,489 women delivered in the facility; five years later the number increased to 23,144.
Oroko blames the counties for being part of this problem.
"On health there seems to be perfect plans but when implementation is required, the overriding question in the leaders' mind is always what is in it for them," he says.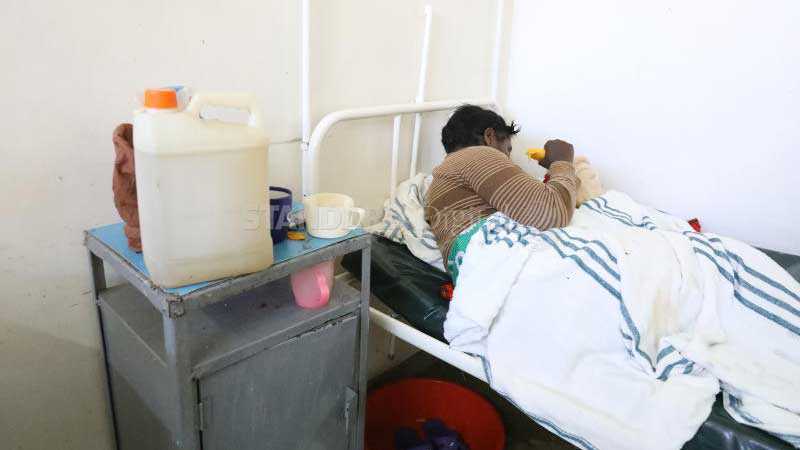 The why would numbers swell at KNH yet health is devolved? The answer lies herein.
Republic of Kenya. Status of implementation of free maternity services (FMS) program in the devolved health system in Kenya. Nairobi: Ministry of Health; 2015 points out that not all Level 4 hospitals offer comprehensive obstetric care with two in five such facilities offering only basic obstetric care.
KHIS shows that just a year after the inception of free maternity care, normal deliveries increased by 22 per cent while caesarean section deliveries went up by 17 per cent. ANC visits also increased by 13 per cent. But does this mean improved health services nationally?
Looking at the data, however, it is clear that there is a mix of fortunes for the counties. The formerly marginalized counties such as Turkana, Wajir, Samburu, Tana River, Mandera, West Pokot and Garissa had percentage increase of deliveries in referral health facilities as compared to Nyandarua, Nyeri, Muranga, Kiambu, Nyamira, Nairobi and Vihiga.
Looking at the counties with more deliveries at referral facilities, the factor of poor transport network is common. Physical accessibility is one of the factors identified by a study published in BMC Pregnancy and Childbirth, dubbed Still too far to walk: Literature review of the determinants of delivery service use.
Then there is the 'small' issue of reimbursements which has always been a source of conflict. When free maternity funds were moved to the National Hospital Insurance Fund (NHIF), there was an outcry from the governors.
In a swift rejoinder to these concerns, NHIF CEO Geoffrey Mwangi states that there should be no challenges with the funds being managed through NHIF.
"Once there is a birth we pay as long as the woman registered and we have no problems paying," says Mwangi.
Registration for free maternity services is done at the point of service delivery through a short code using a mobile phone. Mwangi says this works to prove that the services were indeed delivered before they are paid for.
Oroko argues that registration should be automatic once a Kenyan reaches the age of acquiring a national identity card instead of leaving it to a third party to do it which creates unnecessary bureaucracy.
However, critics would say this was not well thought out as each county has its own priorities. Mwangi says that money paid to the counties as reimbursement do not go directly to the hopitals but to a central treasury with the county having the final say on what they disburse to the hospitals under their care which might not be exactly what was paid by NHIF.
Of a Presidential decree and public health insurer figures
From a campaign pledge to a decree by President Uhuru Kenyatta just at the start of his first term in office in 2013, free maternity care has seen a faced a rough patch.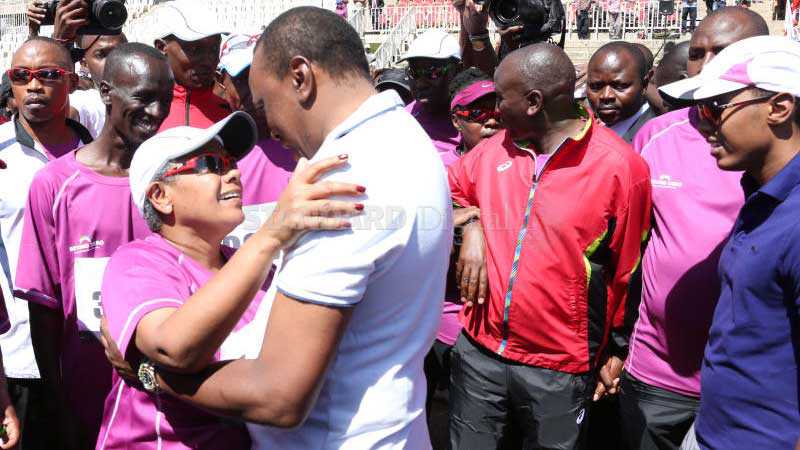 With the devolution being rolled out at the same time, health was one of the components of government that was fully devolved with the ministry remaining with just four out of over four thousand hospitals public hospitals in the whole country – Kenyatta National Hospital, Moi Teaching and Referral Hospital, Spinal Injury Hospital and Mathari Mental Hospital.
With initial challenges, the government sought to streamline flow of funds and improve on accountability. Thus the National Hospital Insurance Fund (NHIF) route was rolled out – much to the chagrin of the county governments.
From April 1, 2016 to June 30 2016, NHIF contracted private and faith-based health facilities to carry out free maternity care but only cared for deliveries. As from July 1, 2016 to February 28, 2017 public facilities were brought on board with NHIF paying for only deliveries.
There was a change from March 1, 2017 with NHIF catering for four antenatal visits, delivery and four post-natal visits.
To improve accountability, an expectant woman registers using the *263# code on a mobile phone after which the facility confirms that indeed the woman is expectant.
Since the NHIF took over to March 31 2018, a total of 268,171 women had been registered and confirmed pregnancy.
The amount reimbursed depends on the type of facility. In public health facilities, Level 2 and 3 receive Sh2,500 for each delivery while Level 4 and 5 receive Sh5,000. Private facilities on the other hand receive Sh3,500 for Level 2 and 3; and Sh6,000 for Level 4 and 5.
In an address to the nation last year, President Uhuru Kenyatta said, "In 2013, we guaranteed the provision of free primary healthcare for expectant mothers. Today, we have doubled the numbers of expectant mothers delivering under the care of skilled medical attendants to over 1.2 million by the end of 2016. We have kept the promise."?
The big question would therefore be whether the numbers have truly increased as the president put it. If between 2013 and end of 2016 a total of 1.2 million women had delivered freely, then it means an average of 300,000 women were giving birth under the care each year.
Data from NHIF however shows that since it took over in 2016, an average of 130,000 pregnant women are being registered annually.
Question is why there is glaring gap in the figures?
Related Topics