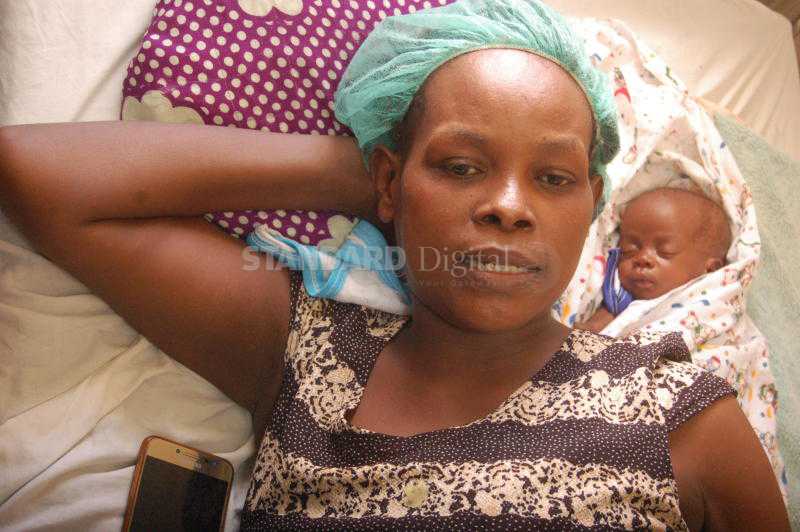 For decades, Coast's largest hospital turned away any patient by its mere mention owing to inefficiency and its rundown status.
But modernisation of Coast Province General Hospital (CPGH) has changed all this and now patients troop there for critical services.
Recently, doctors here performed endoscopic surgery on a man who had swallowed a toothbrush.
David Naziri Charo, 34, who endured pain for five days after swallowing the toothbrush was relived after doctors performed the procedure.
Dr Omar Ramadhan Friday explained that it took him and his team 15 to 20 minutes to remove the toothbrush using the endoscopic machine.
"We screened the toothbrush using the endoscopic machine. Although it was challenging given that the whole toothbrush was in the stomach, we inserted endoscopic tools and successfully pulled it out. It was complex because of the nature of the object swallowed," he said.
He said although they have performed a number of endoscopic surgeries, that do not involve opening the body, Charo's case was unique.
County government chief officer for medical services Khadija Shikelly said the hospital has two endoscopic machines acquired at a cost of more than Sh13 million each.
"This is the only public hospital with endoscopic machines. They have addressed the problem of patients having to seek the services in Nairobi," Dr Shikelly said.
The doctors also recorded a milestone after helping Catherine Nzina who had an ectopic pregnancy to deliver a baby girl in February through surgery.
An obstetrician gynaecologist at the hospital, Dr Haisa Jin explained that Ms Nzina visited the hospital when the pregnancy was 20 weeks or five months old and had to be admitted because her condition was delicate.
"When she reported here, we examined the uterus and it was empty. We later discovered the baby was implanted outside the uterus and hence we decided to retain the mother for close observation and ensure she received good diet," Dr Jin said.
But she explained that the baby was not gaining weight and doctors decided to remove it. The baby born weighing 1.5kgs was discharged from the nursery last week at 1.8 kgs and doctors say it is in good condition.
"This is a miracle delivery and we are happy a team here. The mother is in stable condition and the baby is just doing fine," said Dr Jin.
Dr Shikelly explained that the hospital has sent doctors for training in open heart surgery and other specialized areas including oncology.
She said the county government is building a hospital in each sub-county to decongest the referral hospital.
Related Topics