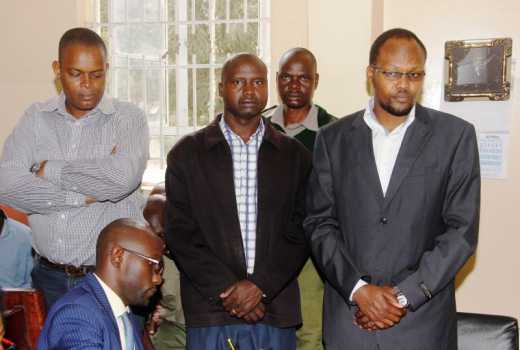 Four suspects were yesterday charged with theft of theatre equipment worth Sh13 million from St Mary's Mission Hospital.
The medical gadgets are said to have been lost during the transitional period; before the Assumption Sisters of Nairobi took over the hospital.
This followed a court order that American priest Father William Charles Fryda hand over the hospital to the nuns.
The suspects, among them three workers, took away 57 assorted theatre and laboratory equipment valued at Sh13,283,200. Some of the missing equipment are anesthesia machines, dialysis machines and theatre monitors and surgical sets.
According to a charge sheet presented in court, Seth Manera, Dr Peter Lemayan ole Mako, Peter Kibet Kigen and Patrick Njenga Ng'era are suspected of stealing the equipment on diverse dates between January 4 and January 18, 2018 at St Mary's Mission Hospital in Elementaita.
Stolen goods
Ng'era, however, faces another charge of handling stolen goods.
They did not take plea as the first accused (Manera) was not present in court.
Manera's lawyer Esther Mwangi informed the court that her client, who is out on Sh30,000 police bond, had not been served with summons to appear before court.
"First accused (Seth Manera) was not served with summons to attend court, we plead with the court to defer to Tuesday for purposes of ensuring he is in court," said lawyer Mwangi.
The prosecution did not object the application and plea was deferred to April 3, 2018.
The hospital has been at the centre of a legal battle for seven years.
The court on September 2017 ruled in favour of the sisters and directed that the property be transferred to a limited company, St Mary's Mission Hospital Company Limited.