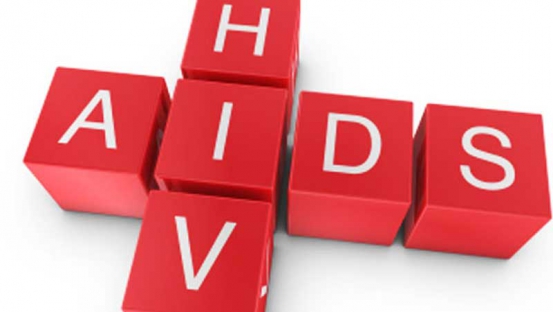 Prostitutes in Embakasi, Lang'ata and Dagoretti, in that order, have recorded the highest HIV infections in Nairobi in a recent testing campaign. The test results, first publicly presented at this week's HIV conference in Paris, France, shows the three to lead in HIV infections among prostitutes in the nine sub-counties of Nairobi.
Caroline Ngunu-Gituathi of the Nairobi County Government said despite having the highest number of prostitutes in Kenya only about 11 per cent had been tested before this exercise. Her data shows there are 29,494 female prostitutes in Nairobi, 11,042 male prostitutes and 6,216 drug injectors with HIV prevalence of 29.3 per cent, 18.2 per cent and 18.3 per cent respectively.
"We carried out a HIV testing and linkage to treatment campaign with an aim of increasing the number of this high risk people who know their HIV status." Ngunu says they mapped out Nairobi hot spots and sex dens, targeting to test 5,000 individuals; this was done in Ruaraka, Starehe, Embakasi, Kasarani, Makadara, Westlands, Kamkunji, Dagoretti and Langata.
The work was jointly carried out by the Nairobi County Government, UNAIDS – Nairobi, the Ministry of Health and the University of Maryland of the US.
The findings were presented at the 9th IAS Conference on HIV Science, which was attended by over 6,000 researchers and lobbyists. Twenty two Kenyan professionals made presentations at the four-day event that started on Sunday.
The Nairobi County campaign had tested 6,602 individuals significantly, exceeding the target with majority being women aged 16 to 57 years.
About three per cent of the total number had tested HIV positive, with the study indicating these were linked to medical clinics for treatment. The highest number of participants came from Ruaraka and Starehe, with more than 1,000 individuals apiece. Next was Embakasi Sub-county with about 850 participants and the least number coming from Langata and Dagoretti divisions.
Notwithstanding the numbers, Embakasi had the highest HIV positive individuals at about six per cent followed by Dagoretti at 5.6 per cent. Langata Sub-county, with the least number of tested individuals surprisingly was among those with high levels of HIV infections at 5.5 per cent.
Ruaraka and Starehe and especially the latter which covers the city centre, had the least number of HIV positive individuals at 3.1 per cent and 1.9 per cent. Due to what the team calls a runaway success, Ngunu says county authorities intend to hold such campaigns frequently.
But recruiting and keeping these women in a HIV control project is not easy, with scholars saying they require friendly and caring handling. This is in a second presentation made to the Paris meeting by a team of local and foreign investigators working with female prostitutes in Mombasa. They have been working on an interactive SMS project, called 'Dear Mrembo' to reach the 15,000 prostitutes in Mombasa.
After two years the researchers found a way to recruit the women through respectful and caring messages: "Hello beautiful, invest in your body—protect yourself from pregnancy, HIV and STIs by using a condom."
Mobile phone interventions, the scholars say have been shown to improve sexual and reproductive health knowledge and behaviours among diverse groups.
www.rocketscience.co.ke
Related Topics