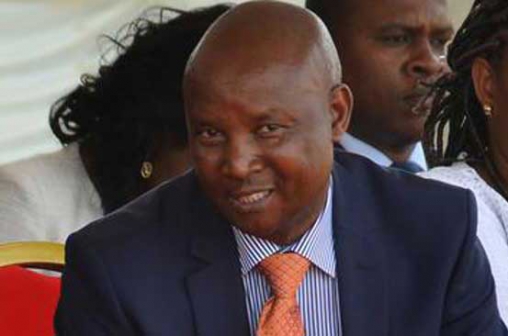 The management of health services at Nakuru County have come under scrutiny after the outbreak of influenza virus that has claimed more than 30 children. Health experts claim the leadership of Mungai Kabii, the County Executive Committee (CEC) member and health chief officer Samuel Mwaura has failed for not taking charge of the situation.
Consequently, the doctors and nurses want Governor Kinuthia Mbugua to hold the two accountable for the influenza deaths in the past few weeks.
According to Davji Atellah, the Kenya Medical Practitioners and Dentist Union South Rift secretary general, the county has failed in disease surveillance leading to needless deaths.
Dr Atellah said the county leadership should ensure proper surveillance measures to curb spread of infectious diseases.
They pointed out that during a press conference on Monday, Kabii was unable to give the exact figures of deaths nor explain the difference between Influenza A and B.
And even after announcing that samples had been taken to Kenya Medical Research Institute, medical officers in Njoro, Elburgon, Rongai and Nakuru North protested that the only samples the CEC was referring to were those of PGH.
"We have about 20 cases and deaths in my area of jurisdiction but no samples were taken," said a medical officer in charge of a facility in the area.
It is not the first time the two officials are on the eye of a storm.
Dr Kabii and Dr Mwaura have also been on the spot over poor management of the department that has seen employees down their tools several times last year due to delay in payment of salaries and lack of promotions.
During the strike that paralysed health services in all hospitals for three weeks, Dr Kabii was put to task over how he dealt with the situation.
The Kenya National Union of Nurses (KNUN) has threatened to go on strike citing frustrations over delay in promoting health care workers.
KNUN secretary general Cyprian Odera said the county had so far promoted only 830 employees while 519 are waiting approval from the Public Service Board.
Union officials also accused the employer of reneging on a return to work formula agreed upon in August last year.
But Dr Mwaura, defended the department saying all is well.
"We have been able to address most of challenges in the department. Since we took over access to health services has greatly improved in the county and the management of staff has been near perfect," he said.
On the issue of promotions, Mwaura said the issue was being handled by the Public Service Board.
"We have done our part. We are only waiting for the board to confirm the promotions so that we can implement," he said.
Management of resources has also been an issue in the department, with the county assembly questioning expenditure in the 2013/14 budget. The report of the Auditor General flagged the expenditure of Sh390 million conditional grant allocated to Rift Valley Provincial General Hospital.
Related Topics