Isaac Atenya, 70, vividly remembers the day a snake bit him while grazing cattle along River Mbatsiani Woluyali in Butere sub-county.
Mr Atenya stepped on a black mamba accidentally in the grazing fields. Feeling rattled, the snake struck him on the right leg and disappeared into the bush.
"I panicked, but thought very fast. I knew that if I didn't act fast it would be a different story. I bent down and tied a piece of cloth above the bite to help control the bleeding and shouted for help. A boda boda rider who was passing by responded and took me to a nearby health centre for first aid," he recounts.
By the time he reached hospital, after three minutes, Atenya was already having blurred vision and sweat was pouring down his face. The old man started becoming weak.
Unfortunately, the facility did not have antivenom for snakebites and after first aid, Mr Atenya was rushed to Kakamega County Teaching and Referral Hospital (KCTRH) for specialised treatment and that is how he survived.
For Atenya, this was the second snakebite. The first incident happened when he was celebrating his 61st birthday.
"After making merry with my friends, I sat under a mango tree to take an afternoon nap. I was woken up by a sudden piercing pain on my left leg and saw a green snake (Causus resimus) slithering away," recalls Atenya.
He adds: "Were it not for quick intervention to seek treatment, I doubt if I would be alive today. I have seen people buried after being bitten by venomous snakes, in most cases over lack of antivenom in hospitals."
Atenya is lucky to have survived two snakebites. Many victims die from such bites.
It is estimated that 15 to 25 Kenyans die daily from snake envenomation with at least 100 others having their limbs amputated.
Studies show that up to 85 per cent of snakebite victims seek treatment from traditional medicine men or use rudimentary means to eliminate the venom.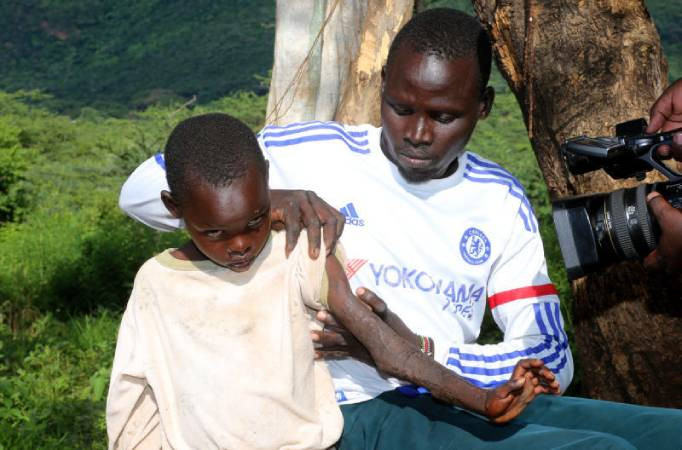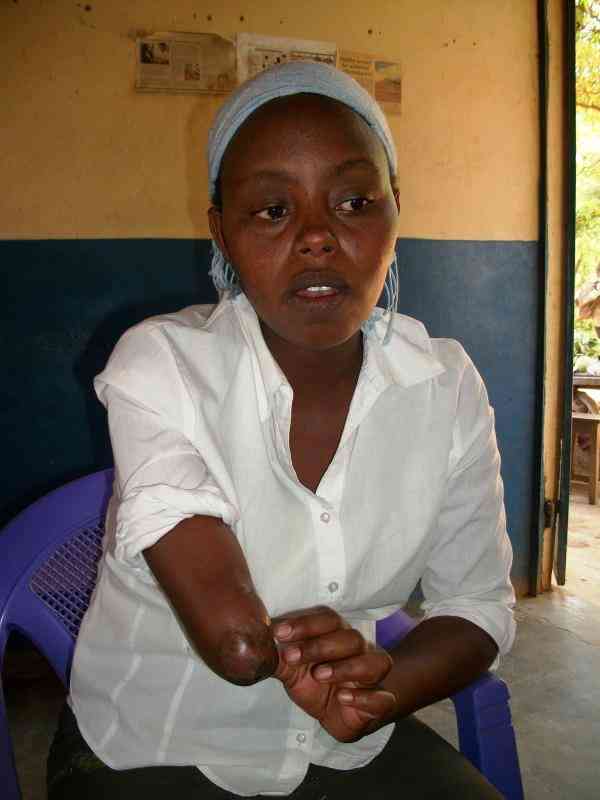 Neglected disease
According to the World Health Organisation (WHO), venomous snakebites kill at least 200 people daily around the globe. Sadly, the severity of snakebites has been neglected for many decades until WHO classified it among the Neglected Tropical Diseases (NTD).
Against this backdrop, Kenya is working round the clock to produce its own antivenom serum that is more potent to address the rising number of snakebites and reported stock-outs in health facilities.
This after it emerged that snakebites are on the rise. Between 2015 and 2018, the number of people bitten by snakes across the country increased from a paltry 87 people to 19,163 victims in just three years.
This is happening at a time antivenom stock-outs are being reported in most health facilities.
To address the challenge, the Ministry of Health and research scientists from the Institute of Primate Research (IPR) and National Museums of Kenya (NMK) among others have joined efforts to fast-track antivenom research and production in the next five years.
The government is expected to enter into agreements with countries more advanced in antivenom research and production like Costa Rica with the aim of producing enough antivenom serum.
According to George Omondi, head of Kenya Snakebite Research and Intervention Centre (KSRIC) at the Institute of Primate Research, the country will have a newer generation of antivenoms to address the current deficiencies.
"We have rolled out an ambitious programme to encourage people bitten by snakes to seek treatment in hospitals as opposed to resorting to traditional means. We are creating awareness so that we can have a culture and behaviour change among our people. We don't want to lose anyone to a snake bite," he says.
Already, the Institute of Primate Research has written to the Kenya Medical Supplies Authority (Kemsa) asking them to stock two anti-venom serums that were approved for use in Kenya. This will also effectively replace two other anti-venom serums.
For decades, Kenya has been importing antivenom serums from India and Mexico – the VINS Snake Venom Antiserum and Inoserp Pan-Africa® injection respectively.
"The WHO has since written to Kenya through the Pharmacy and Poisons Board (PPB), asking for the withdrawal of the two antivenom products on grounds that the companies producing them are not following laid down manufacturing practices," notes Dr Omondi.
"The two products were found not to be efficacious enough. As a mitigation measure, the government has entered into contractual agreement with Mexico and Costa Rica, to import two anti-snake venoms, which are thought to be potent due to their geographical variations including toxicity and protein content," he adds.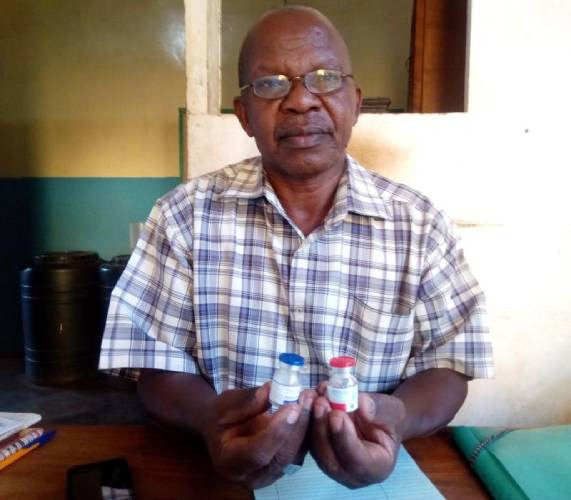 Anti-venom shortage
Omondi admitted that health facilities have reported shortages of anti-snake venom across the country. The feeling however is that Kemsa should fast-track the procurement process since snakebites continue to rise.
On production of locally researched antivenom serums, Omondi said that efforts are already at an advanced stage to start working with camels, baboons and cows to increase chances of having solutions tailored for local challenges through a funded programme.
Traditionally, the animals that have been used for harvesting of antibodies that eventually are separated to produce antivenom serum are horses and sheep.
According to Omondi, as a result of deficiencies that are inherent with the antibodies produced by these animals, they are trying to introduce newer animals such as camels and cows because they have special characteristics in their antibodies that will be able to treat snakebites more effectively.
He revealed that Kenya has already inked a Memorandum of Understanding (MoU) with Costa Rica which enables the country to set up a Sh100 billion facility to be used for packaging of anti-venom serum.
But before that comes to fruition, the plan is to milk the venom, send it to the company in Costa Rica, who then will immunise their animals for extraction of antibodies, process and send it back to the country. This will happen until Kenya's capacity to harvest and package locally is adequate.
Omondi explains that venom is introduced to the animal by a process called immunisation, after that the animal raises antibodies, then the scientists go on harvesting them through drawing blood from the animals then process this in a laboratory, separate the antibodies, which are then produced by big pharma for mass use.
Big Pharma is used as a collective term to describe the global pharmaceutical industry.
"Cleaning of the antibodies for the snake antiserum is a costly undertaking. It will therefore not make economic sense for Kenya to have its own manufacturing plant unless the government moves to subsidise it since about Sh10,000 is needed to produce one vial and one snake bite patient requires between three and five vials to be treated," said Omondi.
Related Topics