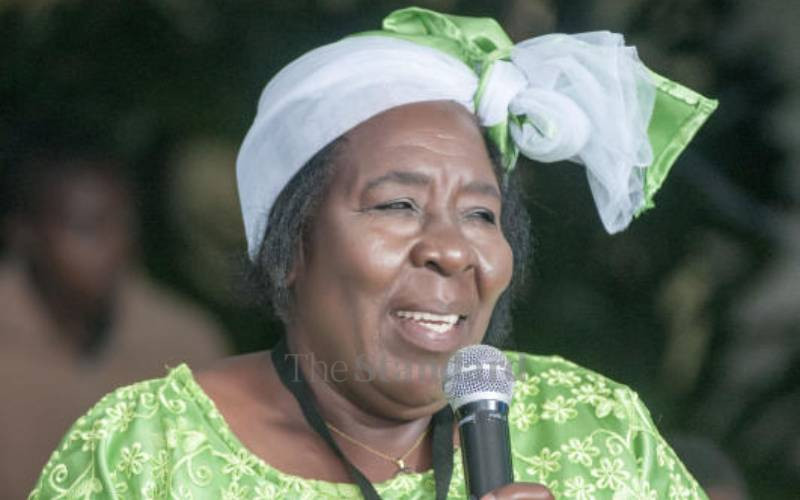 When 74-year-old Beatrice Kache Muganga took the microphone at a recent gala dinner, the guests cheered as she spoke. From the introduction that preceded her entrance, she had influenced and empowered so many women during her active years.
"When I received my invitation to this event, I was so emotional, and cried, because I thought, who in this world remembers what an old woman in her sunset years?" She said amidst applause from the audience.
Ms Muganga was one of 47 women from across the counties who were honoured for the exemplary services they were offering to individuals, communities, and the country through empowering other women.
During the event, Michael Onyango, Founder, and Board Member of the Forgotten Bottom Millions (4BM) organisation, acknowledged the humble and chivalrous work being done by the women as "super powerful, impactful, and transformative".
"Women, who support, encourage, inspire and learn from each other, accomplish many milestones in transforming lives, communities, and countries," noted Onyango in his opening remarks.
The event was organised by The Alliance for Science Global South Hub who partnered with Network of African Women Environmentalists (NAWE), and 4BM "to shine a light on these 'invisible' women because we believe ha the world cannot prosper if women suffer".
The Executive Director of Alliance for Science, Dr Sheila Ochugoju noted that many women were doing amazing, and great things in activities that empower other women.
"These women in turn empower other women, and through this chain of support, inspiration, encouragement, and mentorship, the outcome is great, visible transformation, as noticed from the stories of change that they share," she said.
Rose Sang, CEO, of Global Learning Solutions said that empowering women needed a holistic approach and it goes beyond one day or one celebration. She said a rigorous vetting process was undertaken to shortlist the nominees where one member of each county was selected as having engaged in impactful socio-economic activities to bridge the gap on resilience.
Related Topics