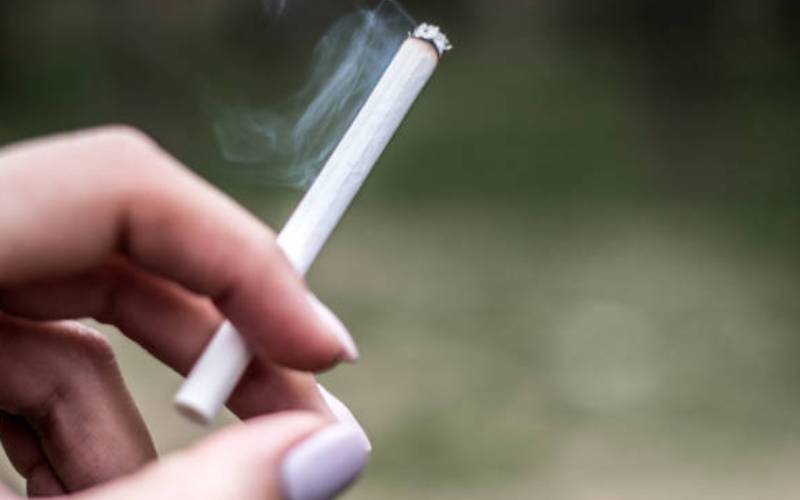 The World Tobacco Day was marked this year on the backdrop of some quarters sarcastically arguing that cigarettes are the only licensed killers alongside sugar and alcohol.
Grace Chege, a nutritionist, says smokers suffer malnutrition and nutrient deficiencies as nicotine from cigarettes affects the brain and "suppress one's ability to taste flavours" thus affecting enjoyment of food and reducing appetite.
Smokers, adds Chege, also consume high energy and fatty foods and less fibre and antioxidants besides the propensity for drinks as the 'cigarette thirst' peculiar to smokers triggers cravings for drinks be it water, soda or alcohol.
Prof Chris Ojiewo Ataro reckons that "smoking increases free radicals in the body, causing oxidative stress" thus increasing demand for antioxidants like Vitamin C and E, yet oddly, smoking impairs their absorption predisposing smokers to antioxidant deficiencies for which they risk inflammatory and chronic diseases.
Smoking also leads to reduced calcium absorption with serious ramifications, especially for post-menopausal women and the elderly due to their natural predisposition of low calcium levels leading to osteoporosis (weak bones) and reduced immunity.
But why is it that most smokers puff after eating?
Dr Steve Waluande, a pharmacist and a molecular biologist, explains that the digestive system works on the whole body after food intake.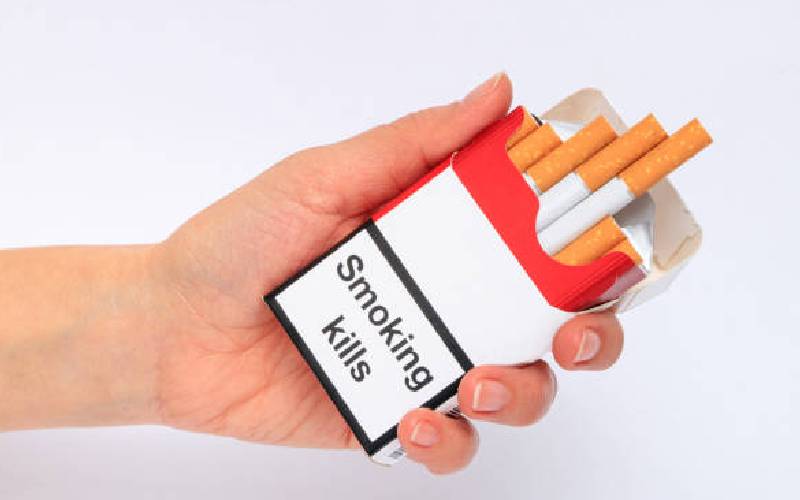 Nicotine from cigarettes, he offers, binds the oxygen in the blood system soon after breakfast, lunch or supper as "there is an outburst of the free radicals released thus increasing craving for smoking after eating."
Tamara Ochieng', a psychologist at Jaramogi Oginga Odinga Teaching and Referrals Hospital in Kisumu, says "the urge to smoke is psychological" but coffee, work breaks, stress, boredom, driving, bars, bedtime and sex triggers the urge.
That said, the health dangers of smoking cigarettes can be gainsaid considering young adults and college students are the fastest consumers of tobacco mostly out of peer pressure and addictions.
Dr Evans Amukoye, Director of Respiratory Diseases and Research at Kenya Medical Research Institute (Kemri), says smoking harms almost all body organs.
"Many cases of lung impairment and most forms of cancers are caused by cigarette smoking," adds Amukoye.
Other risks include heart attacks, hypertension, high blood pressure, stroke, bronchitis, asthma and infertility. Others are obstructive peripheral vascular diseases, throat cancer, stomach, intestine and kidney diseases.
"Children are being introduced to smoking at seven years, majority after completing Standard Eight exam and by Form One, they are already addicted," lamented Tobacco Control Board chair, Nancy Gachoka.
The Ministry of Health has warned that about 6,000 Kenyans aged between 30 and 69 die of tobacco-related diseases annually.
Related Topics