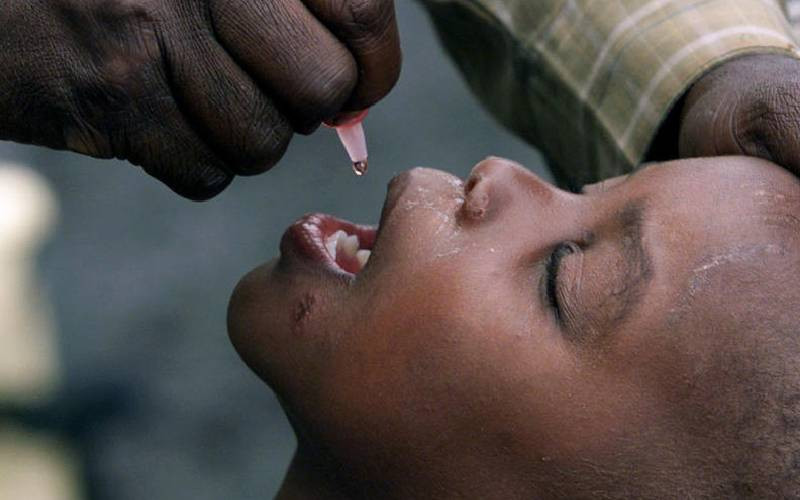 The government is expected to invest more resources in the childhood vaccination programme as donors pull out of the supply chain.
Kenya's childhood immunisation programme has heavily been dependent on Gavi, which has been supporting supply and distribution of vaccines since 2001, receiving approximately USD715 million (Sh94 billion) in vaccines and related supplies.
But having moved from low-income to middle-income status, the country is expected to be self-sufficient.
As the support comes to an end, the government is exploring various grant opportunities, including the Health System Strengthening (HSS) and the Extended Program on Immunization Advocacy Fund (EAF) grant.
Health PS Peter Tum and Gavi Senior Country Manager Billie-Jean Nieuwenhuys met on Wednesday to discuss the transition. "The government is committed to ensuring a smooth transition from Gavi support and is exploring all available options to ensure the continued success of its national vaccination programme," said Tum.
In Kenya, routine childhood vaccines are guided by the Expanded Immunisation Programme (EIP). Vaccination is done to prevent childhood diseases that contribute to infant morbidity and mortality.
Childhood vaccinations under the programme include Bacillus Calmette-Guérin (BCG) - administered at birth, Tuberculosis (issued at birth), Rotarix (rotavirus vaccine) at weeks 6 and 10 (diphtheria, pertussis (DPT), whooping cough, and tetanus.
Other vaccines include Hepatitis B, Haemophilus influenzae type B (Hib), Pneumococcal and Measles and rubella.
At the meeting, it was agreed that HSS and EAF grant may require the establishment of a well-staffed National Vaccines and Immunization Programme and project management unit. Kenya may also be eligible to apply for the Comprehensive Coordinated EmONC Program (CCEOP) grant.
Gavi offers support to low-income countries to introduce vaccines. But even amid transition talks, expert fear some programmes could suffer.
Dr Daniel Mwai, a lecturer of Health economics at the University of Nairobi, said Kenya is not yet self-sufficient and some programmes could suffer "The plan should be towards sustainable financing," he said.
Related Topics