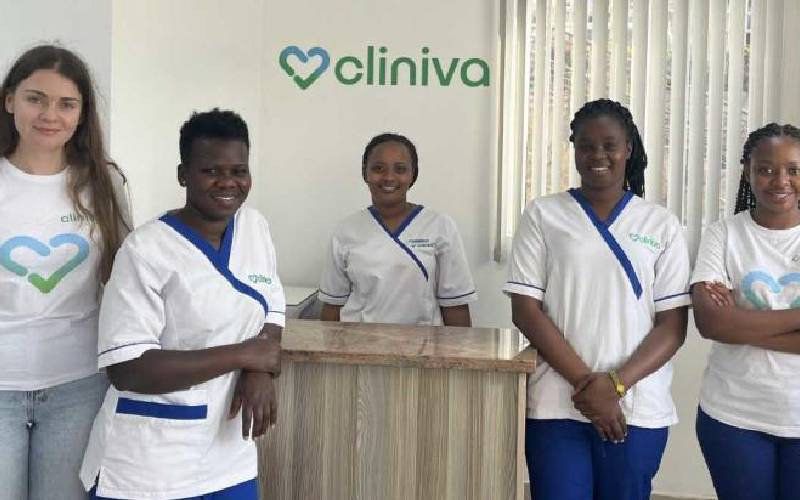 Cliniva is a solution to help women access affordable healthcare in a convenient way. Founder and CEO, Yulia Sidorova explains how it works
Briefly introduce your company
Cliniva is a community-based women's healthcare platform for Africa, starting in Kenya. We offer patients a high-quality omnichannel experience by integrating neighborhood mini-clinics, a digital platform, and easy access to finance.
What problem are you addressing?
Accessing primary healthcare in Kenya is a painful experience. For the average woman, it takes an hour's commute, potentially another two hours in waiting rooms, thousands of shillings spent, and a half day away from work. At the end of this experience, she may face an unpredictable additional expense for prescriptions and diagnostics. Even worse, she may be misdiagnosed entirely. Women need much better access to healthcare solutions that are designed around their needs.
What solution are you providing?
Cliniva is a new approach to primary care that prioritises the patient experience - for women, by women. As a patient, booking an appointment online with Cliniva is easy and helps minimise the patient wait. Seeing a doctor at a Cliniva clinic is efficient and considerate - including a carefully designed pregnancy support programme. Best of all, Cliniva combines the best of physical locations (with neighbourhood clinics) and world-class digital care. Cliniva's patient membership allows women and their families to receive unlimited high-quality care and avoid any unexpected healthcare costs. Cliniva offers individualised care across the whole range of issues that are most critical to women, including pregnancy and postpartum support, fertility, and menopause.
What key achievements have you had so far? (If still in ideation phase, can mention progression)
We've been growing at 40 per cent monthly since we launched to patients in Ngong town in October 2022. We've achieved a Net Promoter Score of 88 (above 99 per cent of healthcare companies globally). We've treated over 500 patients, 35 per cent of whom are repeat customers.
What key challenges you face so far?
The biggest challenge we are facing is the broader healthcare ecosystem's resistance to listening to the patient and change and innovation. This makes our journey feel very lonely.
Briefly tell us about your team and how many founders?
Yulia is a solo founder and is veteran of the African healthcare space with past experience across multiple organisations, including McKinsey, mPharma, and PharmAccess Foundation. Cliniva's team includes decades of experience managing the largest hospitals, quality assessment programmes and clinical software, and developing public healthcare systems across Europe, the Middle East and Africa.
Do you have a specific ask, be it to partners, investor, or public?
Let's all start recognising the crucial importance of women's healthcare in the healthcare system and remove stigma from conversations about menopause, postpartum depression and broader mental health. This would allow disruptors like us better understand patient needs and design amazing healthcare products and experiences.
Yulia Sidorova is Cliniva founder and CEO
Related Topics