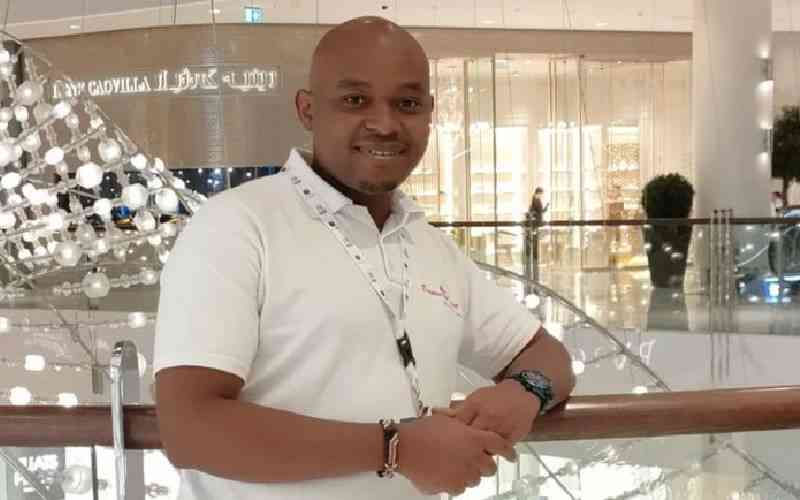 \What happens when a patient needs blood urgently in one hospital and that blood type is only available in another? Aaron Ogunde, co-founder of Damu Sasa explains how the platform tackles this problem
Briefly introduce your company
Damu Sasa is an end-to-end/vein-to-vein blood services management technology platform, built to generate value and create efficiencies at every stage of blood services management. The platform is rendered via both mobile and web applications, for easier access by users.
What problem are you addressing?
Lack of timely access to safe blood products for transfusion by patients, especially delivering mothers.
What solution are you providing?
A digital technology platform facilitating real-time access to actionable life-saving information to front-line healthcare workers. We have various digital platforms to serve our various clients.
What is the market opportunity?
Our beneficiaries are the thousands of patients requiring timely and safe blood transfusions across hundreds of hospitals in Kenya, the greater East Africa Region.
Key achievements or progression thus far:
Damu Sasa, currently supports various blood services nodes across over 170 hospitals in Kenya. The nodes being points within hospitals where blood is handled.
Outside supporting blood donation drives across the country, we allow for hospitals to interact real time and source for blood from each other when there's need. Therefore, we have been able to serve over 30 of the 47 counties in Kenya with support from the Ministry of Health and other partners.
Key challenges encountered:
Resource limitations and we often encounter myths and misconceptions around blood donation.
The team
Two co-founders with a team from different varied backgrounds including health, tech and business development.
Do you have a specific ask, be it to partners, investors, or the general public?
Our specific ask is to the public, especially the youth — to go out and help save lives through blood donation. They can download our android app, available on the Google Play store to get more information on their nearest blood donation centres, and what to expect before, during and after the blood donation exercise.
Aaron Ogunde is the co-founder of Damu Sasa
Related Topics