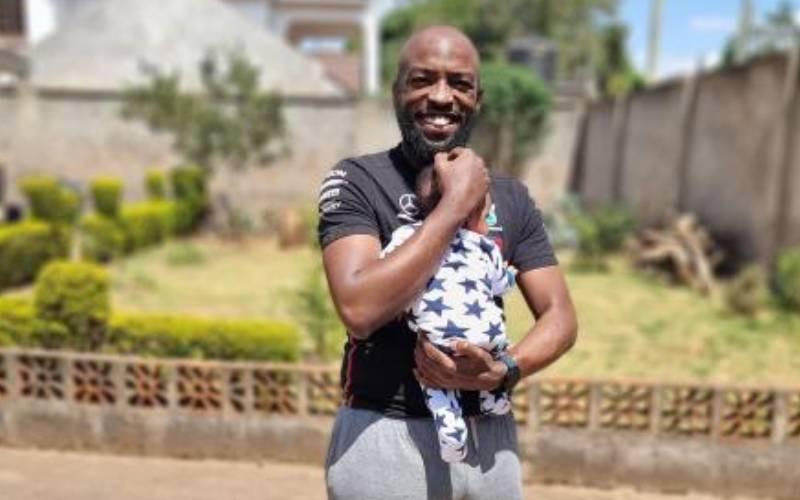 Dr Timothy Theuri considers himself a self-made cook and looks at cooking as a life-sustaining skill.
"I have been experimenting with different dishes, different styles and mostly with meat. My favourite meal is a simple homemade ugali-beef with greens. I would have it every day of the week, in as much as I would wish to try out other foods," says Dr Theuri.
He says he also enjoys eating what other people have made.
While self-taught male foodies don't look kindly at women who have no culinary skills, Dr Theuri says he wouldn't mind a partner who is at sea in the culinary department as "cooking does not make anyone less of a man."
But most times he also likes making people smile, not from being a dental surgeon, but rather, from his passion for oral health.
Dr Theuri's well-polished English hints that he is a 'twon born' and it's only during university days that he lived outside the city.
He was in the pioneer class at Cornerstone Academy, then Kasarani Primary and on to Mang'u High School "where my definition of the man I am now was made".
"We used to joke that education ended in Mang'u and after that, we have just been acquiring skills to go through life," he says.
During his formative years, his passion for medicine was not clearly defined although he made easy work of a challenging science-related course. And medicine didn't strike him until he joined the medical school at Moi University, armed with good grades and an open mind.
Campus life was just the bomb; switching from being told what to do, to telling yourself what to do. One also had to quickly learn what worked and what did not work for them.
A hands-on kind of man, Theuri toyed with studying aviation in high school and even after completing his dental surgery course in between a certificate and post-graduate diploma in Business Administration, human psychology, business studies and parenting.
Asked if studying is all he loves, he says it is the effect of studying that he loves.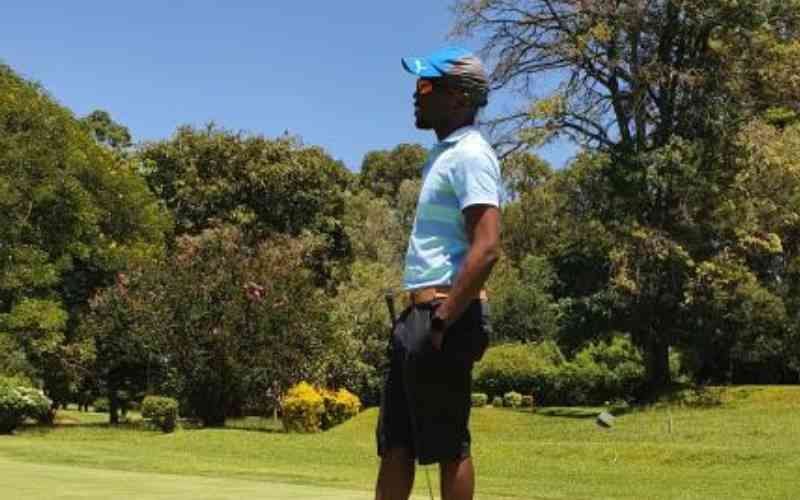 "Being able to understand issues, to use knowledge to articulate and solve other people's problems as well as my own, being a resource person for institutions or individuals around me on various topics that could be challenging, and of course, I enjoy being a great thinker," says Dr Theuri.
In retrospect, he says opting for dental surgery was his best decision ever and he attributes it to his personality, the things he likes, such as attention to detail, the pursuit of perfection.
But there were times he felt like quitting, as dental surgery requires a lot of work, but starting all over again in a different course was enough to keep him going.
"I laud the 8-4-4 education system because it taught us the aspect of task completion. If it is homework, we were taught that it had to be completed on time, this has molded us in life that we can go beyond the given tasks despite the tough moments, and that is what kept me going at medical school," says Dr Theuri, currently, the President, Kenya Dental Association.
The association is interested in the welfare of its members in terms of making the environment conducive for them to practice, being keen on how the industry or the government is relating with the practitioners, knowing whether they are being given licences, or reducing the cost of healthcare.
Sitting at the helm of the association, his current focus has been improving institutional efficiency and governance structures at the five branches of the association and he hopes to be given another term once the current one expires.
On how he juggles many roles, Dr Theuri says, "Sometimes I get some early mornings and late nights, and the trick is knowing what is important and focusing on that. You cannot invest and save at the same time, so you do one thing at a time."
If he is not seeing his patients or working at the association, he is taking a long drive, jamming to reggae music, country music, some Bongo or Kenyan music and believes that competency is the only code of morality that is on a gold standard.
In between sitting on several working teams and committees at the Kenya Medical Practitioners and Dentists Council, at the Ministry of Health, doing consultancy and making contributions around national oral health policies, Dr Theuri finds time for engaging in interesting conversations that challenge his way of life and thoughts, besides reading philosophical books on topics that advance humanity.
Dr Theuri has exuded great confidence in the new government, in its commitment to healthcare and wishes it will also mainstream oral and dental healthcare, by making it affordable or even free for Kenyans. He says dental carries is the most prevalent dental condition.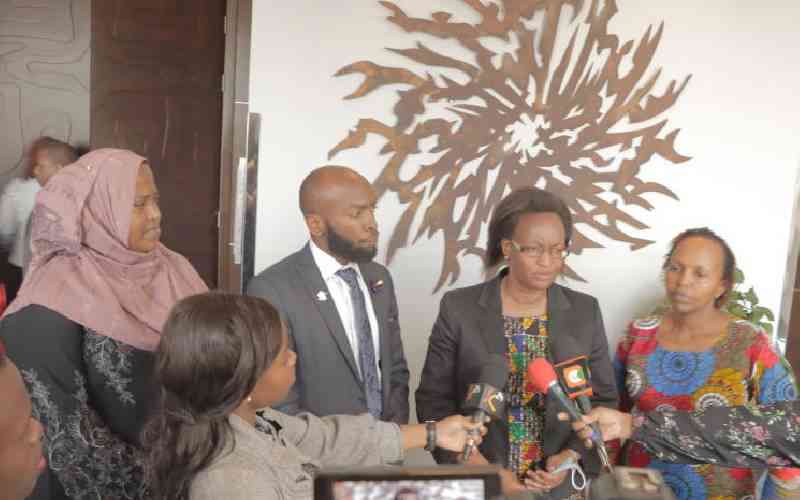 It is for this reason then that the association has launched the national oral health policy and the strategic plan for 2022-2027 that will guide the Ministry of Health to provide a budget for operationalising it.
One way of reducing the suffering caused by dental conditions is by including dental services in the Universal Health Coverage (UHC) being run by the National Hospital Insurance Fund (NHIF).
Dr Theuri says this will by far reduce the cost and improve disease surveillance.
He says there are 1,400 dentists in the country, with less than 180 specialists and less than 10 dentists per county, and he hopes the new governors will employ more dentists in the counties to improve key oral health indicators.
Additionally, he calls on the government to increase the number of institutions offering dental courses in the country from the current two; the University of Nairobi and Moi University, which have contributed to the small number of specialists in the country.
Dr Theuri does not contemplate working as a dentist all his active years but hopes to delve into agribusiness; something he is also passionate about, as well as the automotive world where he visualises owning a garage.
Related Topics