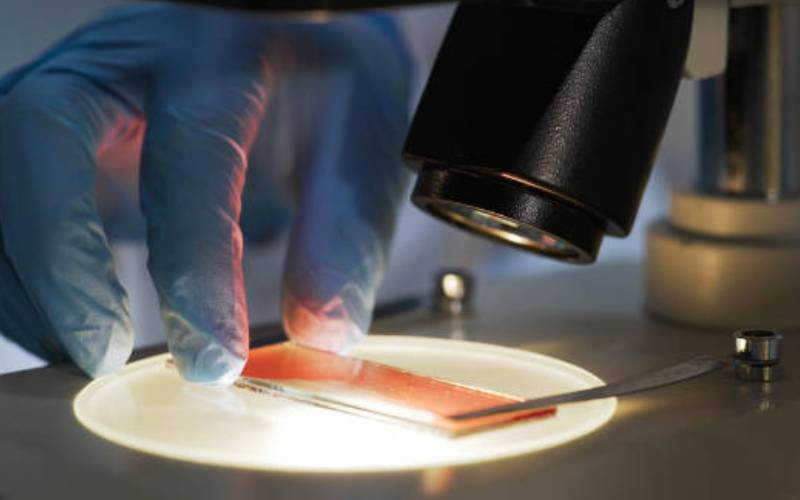 Kenyatta National Hospital (KNH) has been home to Rukia Ali for close to two years after her six-month-old baby was diagnosed with leukemia - a blood cancer.
But both mother and child were recently discharged. Looking back, Rukia recalls the misdiagnosis leading to wrong treatment for "pneumonia, or flu but what really got me worried was a persistent cough."
Rukia says prior to that she had never heard of until the word cancer popped up when doctors broke down the 'mouthful' word to her.
"I was shocked and terrified, how my son could be diagnosed with a disease.
I've all along believed it was hereditary," she says, adding "where I come from cancer is considered a curse, I even refused treatment at first."
Before the cancer diagnosis, the treatments her son got would ease symptoms for a while before new, more worrying symptoms were found: like her son's head growing bigger in size than normal- and which prompted the referral for further tests.
He had also become anaemic," she adds, but failure to nail a diagnosis, weighed down on her emotionally and financially.
About 100 other children are undergoing cancer treatment at KNH where about 50 children report every Monday.
There are about three and five new diagnosis every week with the commonest cancer in children being leukemia and lymphoma (lymphatic system).
A report published in Lancet Oncology paints a grim picture as half of the global cases of childhood cancers could occur in Africa and by 2050 about 56.3 per 1 million people currently have the disease in Sub-Saharan Africa.
Experts put the survival rate at two out of 10 compared to eight out of 10 in advanced countries like USA.
Failure for early diagnosis in children is attributed to a shortage of pediatric oncology specialists not only in Kenya, but the region as well as "there are only 12 haematoncologists in Kenya," says Dr Sarah Muma, a Haematoncologist at Kenyatta National Hospital.
Haemantoncologists specialize in treating cancers of the blood and often get extra training in blood system, lymphatic system, bone marrow and cancers.
Treating cancers among children often requires concerted efforts and Dr Muma adds that "even oncology trained nurses are quite few" and children in most countries are being treated by nurses and medics without specialized training in cancer care.
"What causes this late presentation in some of these children is lack of suspicion of malignancy," says Dr Muma.
Children patients are often misdiagnosed with TB and recurrent Pneumonia leaving most without recurrent treatment.
Currently, only four countries offer specialized training in childhood cancer care; Uganda, Tanzania, Ghana and South Africa and "the training programs are few, the journey is long," says Dr Muma. "One has to do their undergraduate and postgraduate training in pediatrics before proceeding for a further fellowship in pediatric haemantoncology."
Correct diagnosis being a challenge has led to delayed diagnosis, abandonment of treatment, use of herbal medicines which hampers outcome of treatment.
The Lancet Oncology report notes that "absence of political prioritization of childhood cancer treatment by governments and health systems is impacting on cancer management in Sub-Saharan Africa."
Lowering cost of treatment among children is among proposals being explored by the Kenya Society of Haematology and Oncology.
"We are lobbying for free therapy for children especially under five years," says Dr Muma, a member.
Research shows up to 50 per cent of cancer patients drop out over financial constraints and enrolment to the National Hospital Insurance Fund- NHIF that covers most of the treatment cost, is one way of easing financial burden.
The World Health Organization (WHO) says about 400,000 children are globally diagnosed with childhood cancers annually and in 2020, about 2,300 children under 14 were in Kenya.
"We also see a lot of what we call solid tumors in kidneys or muscles," says Dr Muma.
Treatment options include chemotherapy and radiotherapy to improve treatment and early diagnosis, but cancer specialists now recommend direct referral upon suspicion of malignancy to help curtail delay in treatment.
Through virtual trainings, Kenya hopes to capture cancer cases in good time with Moi Teaching and Referral Hospital planning a fellowship program.
Research is critical besides curtailing 'flight of talents' to the West via improved conditions.
Related Topics