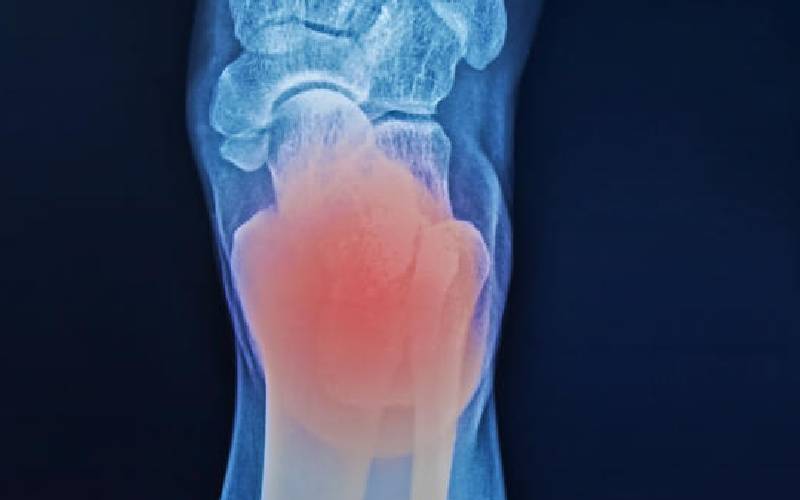 Arthritis is the swelling and tenderness of one or more joints with serious joint pain and stiffness. It is caused by wear and tear of a joint due to overuse and commonly affects adults over 50 years and above.
"Injuries, obesity, autoimmune disorders, muscle weakness are some of the notable causes of the condition," says Dr Jude Onunga, a general practitioner based in Nairobi.
The condition can occur in one joint or multiple joints. There are many different types of arthritis with different causes and different treatment methods. Osteoarthritis (OA) is the most common type of arthritis. Others include rheumatoid arthritis (RA) and psoriatic arthritis and gout.
Dr Onunga says the symptoms of arthritis usually develop over time but appear suddenly on average between the ages of 30 and 50. It can, however affect children, teens and young adults.
Osteoarthritis usually develops after 50 to 60 years. But medical experts say OA now occurs in women in their 40s.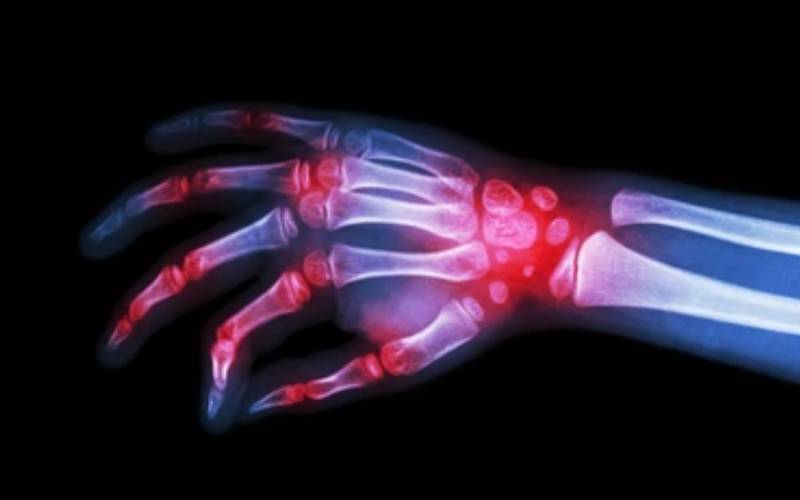 "It tends to be more prevalent in individuals who are overweight and usually becomes worse in the morning when you wake up or upon standing up-limited range of motion that sometimes goes away after some movement are usually experienced by the affected person", says Dr James Odhiambo Alai of Kenyatta University Hospital.
Muscle weakness around the joints, bone growth in fingers, grating or scrapping feeling in the knees, fatigue, low grade fever, inflammation of the eyes and mouth, inflammation of heart muscles and body vessels, low blood cell count do associate with rheumatoid arthritis, says Dr Alai adding that tests should be done to ascertain the type of arthritis for proper medication to reduce pain and prevent additional damage to the joints.
Managing arthritis, besides medication and supplements, involves physical therapy, diet rich in vitamins, regular exercise, weight loss, lifestyle changes, mobility assistance and strong painkillers.
Former head of Nascop Prof Omondi Ogutu regrets the lack of data and statistics on arthritis even as experts advise people to consume more avocados and other fresh fruits, vegetables, herbs, nuts, soya beans, oil from fish, fluids from Aloe Vera, boiled leaves from neem tree and white meat.
People are advised to avoid fried foods, processed foods, dairy products like high intake of meat, heavy consumption of alcohol.
Related Topics