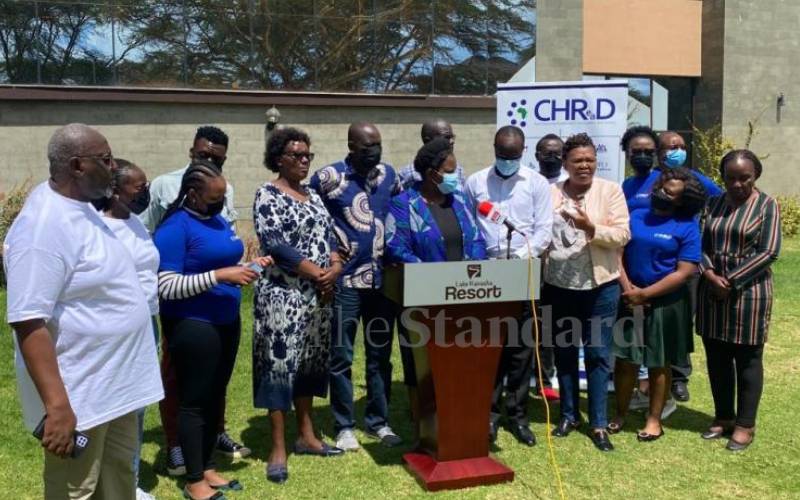 The government has been asked to include civil society in the new Kenya Biovax Institute Board in a bid to revamp Covid-19 vaccines.
The Coalition for Health Research and Development (CHReaD), under Amref Health Africa, said it is regrettable that the civil society and communities have been left out in the constituted board.
"We ask for inclusion of civil society and communities in the new Kenya Biovax Institute Board through the engagement of CHReaD in the board and other civil society networks," read a CHReaD statement.
The Sh2 billion vaccine manufacturing plant announced by President Uhuru Kenyatta is expected to fully function by Easter holiday, to be celebrated on April 15, 2022.
The "fill and finish" plant, fully funded by the taxpayer, will be the first one in Africa where vaccine vials are filled and packaged for distribution.
The plant is to be built at the Kenya Medial Supplies Authority (Kemsa) headquarters in Embakasi, Nairobi.
According to the Ministry of Health, apart from Covid-19 vaccines, the plant will also produce other vaccines, including polio drops.
President Kenyatta announced on Mashujaa Day that the plant will address access to vaccines in the country.
Mary Ng'ethe, a CHReaD member, said there were fears that Africa could be turned into a dumping site for vaccines that are about to expire.
"We welcome donations from international organisations but the vaccines should be subjected to tests to make sure that they are active and have a three-month shelf life," she said.
"We fully support the ongoing vaccination by the State and we are calling upon members of the public to turn out in large numbers and get vaccinated."
The research institution said having vaccines manufactured locally will in time reduce cost of vaccines and contribute positively to the Kenyan economy.
Rahab Mwaniki from the Kenya AIDs NGOs Consortium said the manufacturing plant is a bold step in reducing the inequitable distribution of vaccines.
Related Topics