Home
/
Health & Science
Dyslexia: I was different, but didn't know why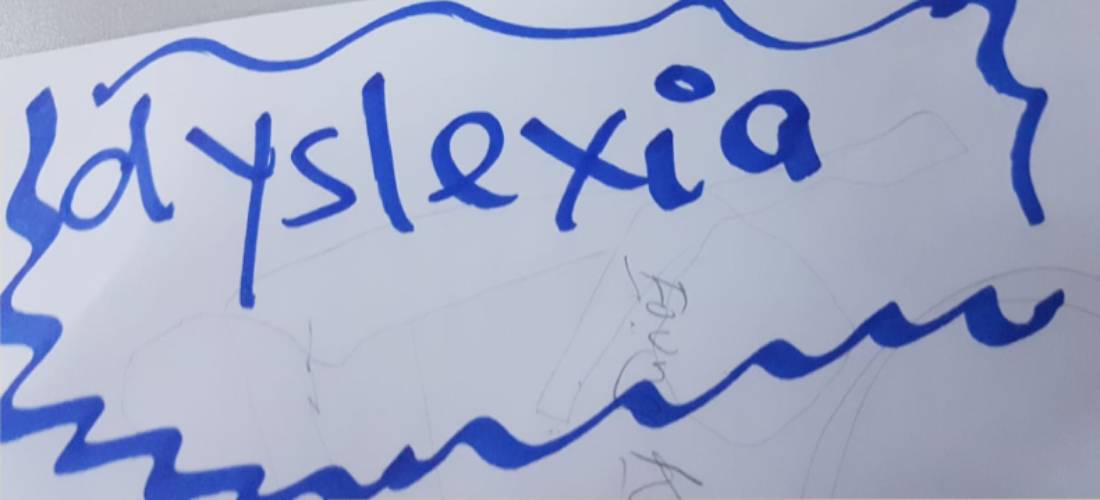 Dyslexia is different for everyone and the challenges it has presented have changed as I grew from childhood through adulthood.
I knew I was different from other children in school, but I didn't know why. Reading and writing were difficult. I found that I jumbled words and letters, could not read out loud, would misspell even simple words, I found it hard to concentrate, and lacked coordination.
Just so you know dyslexia, a general term for disorders that involve difficulty in learning to read or interpret words, letters, and other symbols, but that do not affect general intelligence. Famous people who suffered dyslexia include British billionaire businessman Sir Richard Branson, scientists Albert Einstein, Italian painter Leonardo da Vinci and American actors Tom Cruise and Whoopi Goldberg.
In my case, I reacted to my condition by pretending to clown around in the classroom, but deep down I was anxious about what was wrong. I felt lost and alone, confused and vulnerable.
As I moved into being a teenager, the demands on my written and reading skills increased, and I became even more conscious of the issues I was experiencing. Getting a diagnosis was a relief. I know that it is just a label, but I had something tangible to hang onto, something that I could research and face head on, although the irony did not escape me, I had to read and read to help me to deal with my problem.
I was determined to deal with my condition and put strategies in place that would help me to live a normal life, but the starting point was to accept my condition, not try and hide the challenges that it posed. That it is part of what makes me special.
By living my truth openly and honestly, I was able to make sense of who I am and remove the feelings of being ashamed and unworthy, because I couldn't do what my peers did effortlessly. Dyslexia is part of me, part of my personality, and has helped to make the person that I am today.
I have adapted strategies to help me to cope, so for example, I listen to an exhaustive supply of audio books, probably about two per week, with many focusing on self-development, a process which has helped my personal growth and education. I overcome my difficulty writing by using technology such as Siri. I am not fazed by writing documents and articles. I may not be academic, but I am educated and intelligent, and have a vast knowledge of many topics, and love the life I lead.
I have run a successful fashion business since I was 21 so for over a decade. I have met many successful and influential people while pursuing my career, and I can honestly say that I am not phased by any situation.
My dyslexia is always in the background, but it has provided me with the blank canvas to shape my own life and make me the person that I am today.
I am now interested in presenting my experiences to other people who have problems with reading and writing.
First, I want to promote the condition itself, and help people to recognise the signs for early diagnosis, and secondly, I want people to take inspiration from my experience, overcome prejudices, and lead a fulfilling and satisfying life with pride and the self-belief that they are being true to themselves.
The writer is a London-based Kenyan fashion stylist
Related Topics