Home
/
Health & Science
Impact of misinformation on Covid-19 vaccines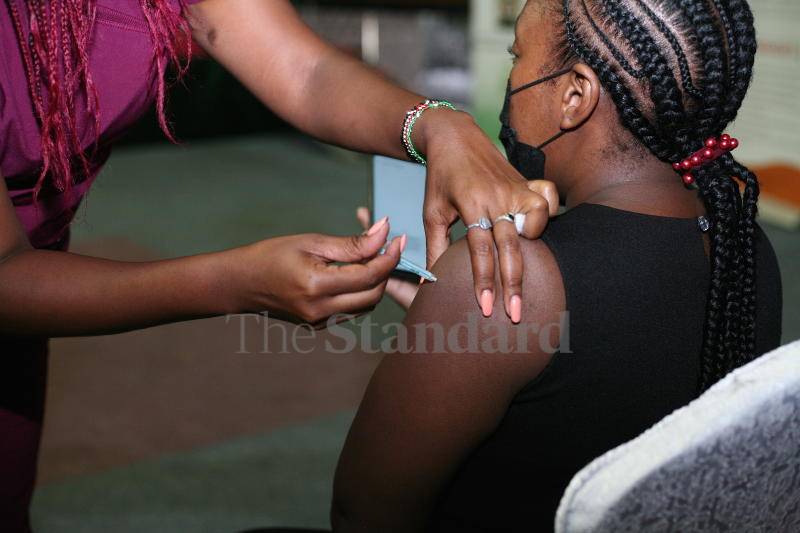 Kenya has vaccinated almost a million people. This is pretty low considering there are over 20 million adults in the country's 50 million-strong population. Uptake of the vaccine has been marred by myths, misconceptions and misinformation about the Covid jab though the response has been more positive in urban more than rural areas.
It was even more confusing when Catholic doctors in Kenya joined nurses in public health facilities in their misgivings about getting the vaccine. Chairperson of the vaccine taskforce in Kenya, Dr Willis Akhwale, said that he had to put in a lot of effort to combat misinformation regarding the jab.
Common misinformation included that vaccines altered one's DNA, caused cancer, had microchips and did not work. Many Kenyans were also made to believe that they caused side-effects including infertility and the speed at which they were developed was too quick and thus might not have been safe. Of course, you might have heard the one about the vaccines being a foreign campaign to reduce African populations were enriching Western drug multinationals.
Herbalists were also not left behind with Dr Maina Mwea telling us "I am not vaccinated and I will not be vaccinated no matter what."
Dr Mwea is a trained pharmacist with over 20 years- experience with some of the leading pharmaceutical companies in Kenya, but turned to herbal medicine arguing that natural medicines are the best options for curing diseases.
Dr Mwea wondered why the vaccine was unleashed on Kenyans yet the CEO of Astra Zeneca had not been vaccinated but is also quick to admit that "I have nothing against vaccines in fact we practice it, albeit differently when I was younger."
Dr Mwea explains that vaccination was there even among traditional societies including his Kikuyu community of whom he says isolated the very sick in forests before someone was sent to check on their recovery and if still alive, a rite would be performed.
"A small cut will be done on his arm to let blood ooze out and the family members would all taste the blood so that they can be able to go back to their homestead," he says this was a crude form of vaccination.
Dr Mwea shares a link "Everyone vaccinated for Covid will DIE," warns French virologist" in this case, Luc Montagnier, but the post was later pulled down though its video version on YouTube had already attracted over 40,000 views.
"Every single person who gets the shot will eventually die from antibody-dependent enhancement, or ADE," Montagnier had warned even though it later emerged that ADE, which is mostly associated with dengue fever considering that if you get dengue virus 1, your body will develop antibodies against future similar attacks but for other dengue variants, one becomes susceptible.
However, scientists disagree that Antibody-dependent enhancement is likely to take place with the Covid-19 vaccine. So far, no cases have been reported.
Dr Mwea says that vaccines for Covid have been produced in a hurried manner which makes him unable to trust its' efficacy.
"I don't know if the necessary steps were followed for it to be declared safe," Mwea adds that side effects reported like blood clots should have been detected at experimental stages.
Out of 1.2 million doses of Covid vaccine given to Kenya, more than 960,000 doses have been distributed with health workers coming in third place with only 165,151 people have received the jab. In Kisumu and Kakamega counties about 13,000 health workers have been vaccinated, which is a drop in the ocean.
"Our first target in vaccine roll-out was the health workers, at that point, it was easier to manage misinformation as we would reach out to them and conduct training via webinars when the target bracket expanded handling misinformation became a new ball game," recalled Dr Akhwale.
He adds that over time, the Ministry of Health developed programs to combat misinformation including FAQs to help answer some common asked questions as the "infertility issue raised by some skeptics is totally misinformation and there is no data to prove that."
Related Topics