Home
/
Health & Science
Four new Northern White rhino embryos created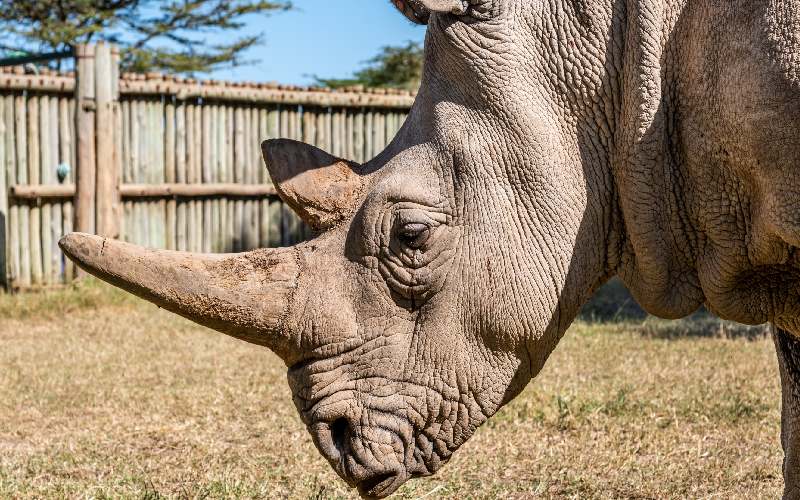 Four more Northern White rhino embryos have been developed by researchers through Assisted Reproduction Techniques adding the number to nine embryos.
The embryos were developed in March and April this year following successful egg-harvest from two northern white rhino females in Ol Pejeta Conservancy.
According to BioRescue team – a consortium of scientists and researchers who been working in the project to conserve the endangered species of the rhinos through advanced assisted reproduction technologies, this is the most successful series of procedures – from oocyte collection in Kenya to in vitro fertilisation and cryopreservation in Italy.
The team of Leibniz Institute for Zoo and Wildlife Research (Leibniz-IZW), Safari Park Dv?r Králové, Kenya Wildlife Service, Ol Pejeta Conservancy and Avantea have been involved in the research.
Decades of poaching for its horn have left the northern white rhinoceros (Ceratotherium simum cottoni) on the brink of extinction, according to the World Wildlife Fund for Nature (WWF). The two females left, Najin and her daughter Fatu, live at the Ol Pejeta Conservancy in central Kenya.
Both of these females are unable to carry a pregnancy themselves due to health issues, and so scientists and conservationists are racing to produce viable embryos in a lab that can be implanted into the closely related southern white rhino.
More to follow…
Related Topics