Home
/
Health & Science
Governors wary of deal with nurses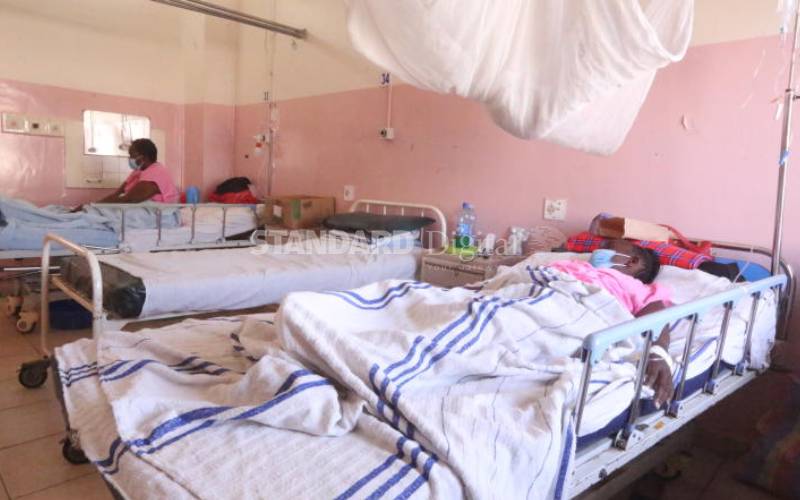 Efforts to end nurses strike have been hampered by a standoff between the national and county governments.
The two levels of government have not agreed on who should shoulder the financial responsibility for a deal struck with striking nurses.
The agreement would have seen the nurses get Sh15,000 risk allowance.
The push and pull has been occasioned by the clinical officers and doctors return-to-work formulas, which counties, through the Council of Governors, have since distanced themselves from.
Clinical officers resumed their strike on Friday after governors failed to implement the return-to-work deal they signed with the Ministry of Health.
The formula also adds a financial burden to counties with clauses on compensation to those who have succumbed to Covid-19 or spent their money on medical bills.
Compensation clause
"All nurses who have been hospitalised and have paid their own bills due to the absence of comprehensive medical insurance cover shall be refunded the funds they have spent on treatment by the employers within the two levels of government herein," reads the deal in part.
Nurses have been on strike since December 7.
A member of the multi-agency committee selected by the Ministry of Labour to lead the talks told The Standard that the Council of Governors is not willing to sign the deal.
Wycliffe Oparanya, the Council of Governors chair was not at the signing ceremonies of the two previous deals.
The return-to-work formula for doctors was signed on December 24 by Kenya Medical Practitioners, Pharmacists and Dentists Union, Health Cabinet Secretary Mutahi Kagwe and his Labour counterpart, Simon Chelugui.
Oparanya wrote a letter to Kagwe in a tone suggesting that the formulas were not above the individual agreements each county has with their healthcare workers.
There is also the argument that the agreements have monetary impact that counties have no power to implement, even if they had the resources, as the Salaries and Remuneration Commission has to agree to the respective increments.
"Risk allowance that requires a minimum increment of between 300 per cent and 650 per cent to only two cadres, will have a ripple effect on other carders in the health service and also requires SRC approval and availability of resources for sustainability," reads the January 4 letter from Oparanya to Kagwe.
In the latest return-to-work formula for nurses seen by The Standard, nurses have been awarded Sh15,000 as risk allowance, an increment of more than 280 per cent from the Sh3,850 they are currently entitled to.
The Sh15,000 is a drop from their demand of Sh20,000. The had initially demanded Sh30,000 based on what doctors were asking for.
Either way, the nurses are lucky because they got their Sh15,000 Covid-19 allowance awarded by President Uhuru Kenyatta, retained as their risk allowance.
Related Topics