Home
/
Health & Science
Talks to end medics' strike not serious or genuine - Mudavadi
Health & ScienceBy Jael Mboga | Wed,Dec 23 2020 22:38:46 UTC | 2 min read
There is a need to have dialogue to end the medics' strike without the threats and ultimatums, Musalia Mudavadi has said.
The ANC leader made the remarks on KTN News on Wednesday night, adding that the striking health workers have been raising concerns for a while now, not just during the corona period.
On Monday 7,200 doctors joined nurses and other medics in downing tools until the government meet their demands.
With medics vowing they will only return to work after the government has addressed all their concerns, millions of Kenyans are now own their own.
Mudavadi said although the Ministry of Health says it has met some of the medics unions' demands, some situations remain unsolved.
Also on the panel on KTN News was lawyer Duncan Ojwang who said the government has been playing ping pong with the lives of the medics.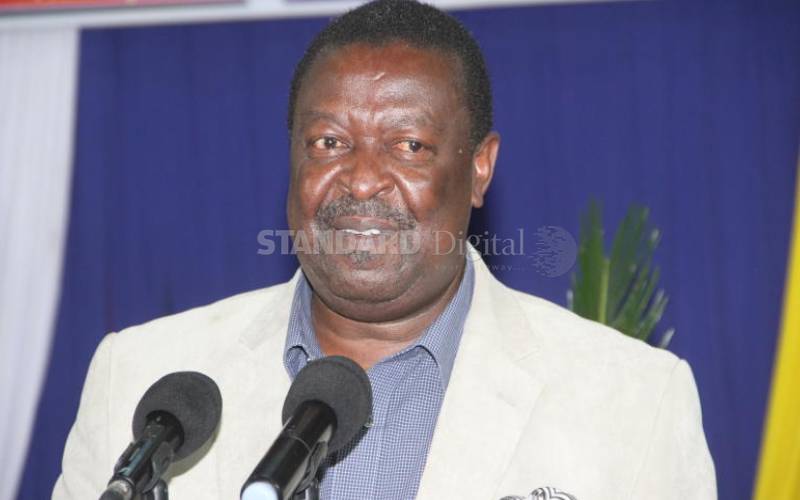 Health CS Mutahi Kagwe on Tuesday said on the issue of PPEs, medics can access the safety equipment from their counties and that no county has said it lacks PPEs and lacked support.
Some of the medics' demands include the enhancement of allowances, which the CS said must be approved by the Salaries and Remuneration Commission. He added that contractual engagements are recognised by law and parties need to be guided by the terms of agreement.
Kagwe says most of the medics' demands have been met, urging union officials to accept that it's impossible to meet every demand.
"Some healthcare workers have chosen to down tools and deny Kenyans the much-needed healthcare service at this time of the Covid-19 pandemic."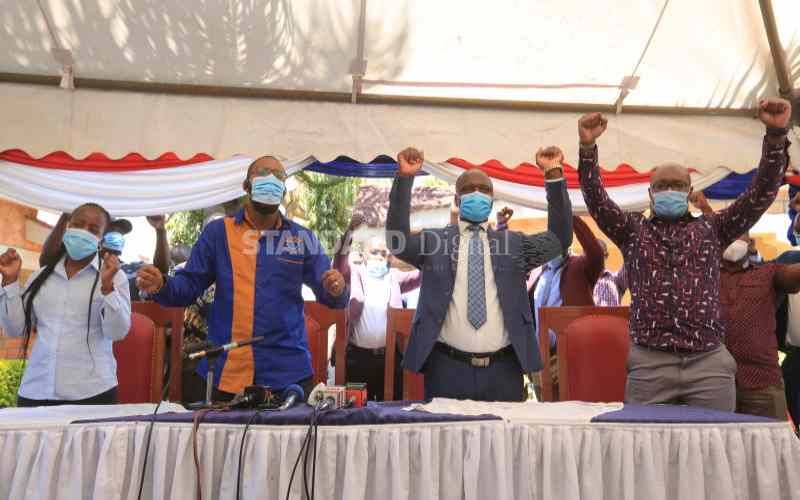 Delays on third party deductions are as a result of exchequer delays from the National Treasury. Counties rely on bank overdrafts to ensure salary is paid on time. However, overdrafts cannot cover remittance of statutory deductions due to the huge monetary implication.
Mudavadi added that the medics unions and the Health ministry officials do not seem to be reading from the same script, and that "somebody somewhere is not telling us the truth".
According to the ANC leader, the medics have been at the frontline for some time and some of the issues raised need to be addressed urgently. He cited the disparity in the risk allowance and the need for harmonisation.
On insurance cover, not all counties have the group life cover, which Mudavadi says hurts the medics hired by those county governments.
The medics have been criticized for going on strike during a pandemic, to which the ANC chief says although Kenyans need the essential services, medics' needs should have been prioritized so they wouldn't have to resort to downing their tools.
Related Topics