Home
/
Nutrition and Wellness
Why many women in Nairobi are battling heart ailments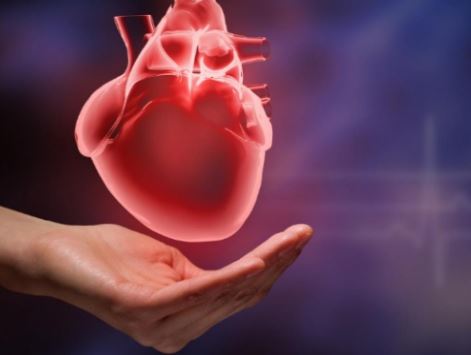 The fried chicken with skin and pizza are the top home deliveries and eat-outs for the 'city girl,' and the damage, doctors say.
Driven by taste, convenience and affordability, nutritionists say the number of overweight and women with clogging blood vessels in Nairobi is worrying.
The situation has escalated with the eight-month Covid-19 restrictions that have seen an abnormally high spike in food deliveries, especially in the city.
Office and home food deliveries in Nairobi grew by 25 per cent following Covid-related restrictions placed earlier in the year, according to the Kenya Food Index Report 2020.
The report showed that chicken was the most ordered food, particularly in Nairobi since April, followed by burgers and pizza.
Roast meat and bhajia are also among the most popular food deliveries. But Covid-19 may only be an excuse, with historical data showing the sector had been on a growth trajectory well before the pandemic.
The Jumia Food Index report 2019 showed chicken as the most popular food delivery in the past three years, followed by pizza.
Dick Muthee, who runs a small fleet of food delivery motorbikes and taxis in Upper Hill, Nairobi, says most customers are mainly office women. "Fried chicken, sausages and chips are the most ordered foods."
Top clients, he said, are mainly young office women far outnumbering men, with older women likely to eat home packed foods.
One of the delivery men said even with home deliveries, women greatly outnumbered men. "These are women mainly living in owner-occupied houses, high-end estates, or in gated communities," he told MyHealth.
Muthee says in some cases they have standing orders where on specific days they have to pick nyama choma (roast meat) from particular restaurants and deliver in line with a prearranged weekly menu.
"The high consumption of red meat and other dense energy foods is a growing health concern among women of reproductive age in Nairobi," says a team of medical researchers.
Blood vessel problems
Almost one in two women in Nairobi, data shows, has a weight problem, with new evidence showing most have a developing blood vessels problem due to the accumulation of bad cholesterol.
This is a harbinger to heart diseases, increasingly being reported among women attending Karen Hospital, Kenyatta National Hospital, St Mary's Mission Hospital in Lang'ata, and other major city hospitals.
Recently researchers at the Kenya Medical Research Institute (Kemri), Moi Teaching and Referral Hospital (MTRH), Kenyatta University and Mount Saint Vincent University, Canada, investigated what city women are eating, why, and with what effects.
The team recruited women aged 15 to 49 from 252 households at an upper income community in Lang'ata sub-country, Nairobi, an area reporting high female obesity.
"We purposively selected the area due to reported high prevalence of obesity (27 per cent) among women of reproductive age," says the study in the African Journal of Health Sciences.
Most of the women, about half, who participated in the study, were classified as upper-middle-class, spending about Sh20,000 on food per month.
Most were employed in an office and the vast majority obtained their food from fast-food outlets and supermarkets.
More than half of the women, the study shows, are likely to eat out or takeout food twice or more times in a week. "Additionally, 67 per cent and 55 per cent consumed red meat and high-fat cuts respectively at least three times a week."
About seven in 10 of the women consumed sausages, chicken with skin and deep-fried chicken daily, with the majority using butter or margarine spreads every day.
Crisps, cakes, cookies and mandazi are daily snacks for most of the women, says the report. "I just can't go to a meeting without first having a piece of cake. It cheers me up," says Elizabeth Silawa, a graphic designer with an international NGO based at Wilson Airport.
Silawa's menu is, however, worlds apart from Delica's, an M-Pesa shop attended in the city centre, and who lives in Githurai 44.
On her way home, Delica will pick up street cooked maize and beans or boiled beans for supper; and sweet potatoes and a piece of boiled arrowroots for breakfast.
A healthy diet, but to Delica, it is a sign of poverty, shame and nothing to shout about. But in Lang'ata, the researchers found that class, appearance, taste and mood matters when it comes to food.
The choice of food for more than 80 per cent of the upper-income women, the study says, was driven by taste, convenience of access and almost a similar number on emotional appeal.
Some people crave calorie-rich, high sugar foods like ice creams or cookies when in low spirits or moods.
The experts say these may give you a sugar rush, but have long term health consequences, as the team found in this study.
The team says there was especially a pull towards sweet, salty, fatty foods, which are accessed with the utmost convenience, such as in takeaways, deliveries or supermarkets.
To assess how much damage these foods are doing to the Nairobi woman, the researchers took blood samples and tested them for good and bad cholesterol.
High bad cholesterol is associated with blockage of blood vessels that can lead to chest pain, heart attack or even stroke.
The researchers also tested the samples for other fats called triglyceride. When high, these fats can also trigger the hardening of blood arteries, increasing the risk of stroke, heart attack, and heart disease.
Study participants who were employed for office work were four times more likely to have elevated cholesterol.
"Women who bought food from supermarkets or fast food outlets were twice more likely to have elevated triglyceride," says the new study.
Women of higher education, at least a bachelor's degree, the report says, were thrice more likely to have elevated triglyceride.
At highest risk of elevated cholesterol were women who consumed red meat and cheese for more than three times a week.
The researchers, led by Matilda Makungu Obimbo of MTRH, say office women consuming mainly meats from non-home outlets are eating themselves to an early grave and need to change now.
"Overweight, obesity and hypertension are a major cause of fatalities and severe Covid-19 and we need to change our eating habits," says Dr Mercy Mwangangi, the Cabinet Administrative Secretary for Health.
Related Topics