Home
/
Health & Science
MPs grill director of firm awarded Sh4b Kemsa tender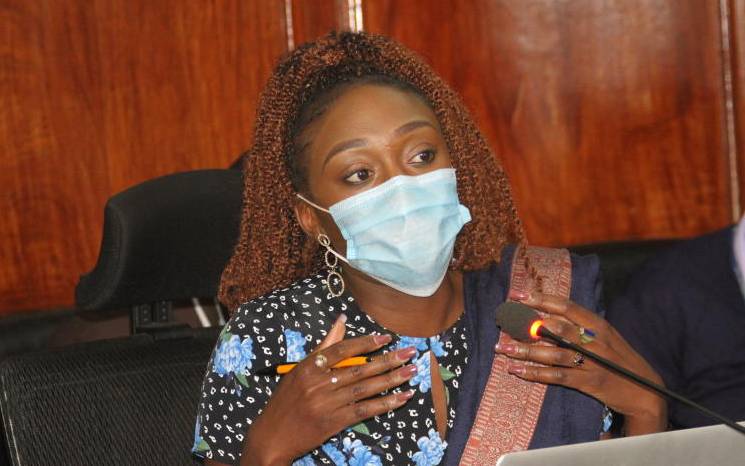 Members of a parliamentary committee and a director of one the companies that supplied Personal Protective Equipment (PPEs) clashed over its ownership.
Kilig Ltd director Ivy Onyango yesterday refused to respond to questions on who registered the company that was awarded Sh4 billion tender, and who sold it to her early this year.
"I am not in a position to answer that, not unless the committee on record compels me to do so," she told the Public Investments Committee (PIC) members investigating the matter yesterday.
The committee members tried in vain to press Ms Onyango to divulge information about the company.
"I'm praying that as we move forward you can guide the committee to refrain from making some references about certain intentions of the company or myself," she said.
Onyango, an advocate, is the sole proprietor of the six-month-old company.
It all started when the PIC chair and Mvita MP Nassir Abdullswamad Sheriff questioned whether she was speaking on behalf of the individual who went to Kemsa to represent Kilig and secured the deal.
"I'm sorry honourable; have you established that there was someone who went to Kemsa? You need to make it clear," she said.
At this point, it was clear that the committee members had encountered a difficult witness.
"It's clear the witness is not willing to tell us the truth. She needs to answer all the questions as asked," said Kaloleni MP Paul Katana.
But Onyango argued that she was answering the questions to the best of her knowledge. "I can feel the frustrations from the members. I am here for Kilig and what the company did is all I am telling you," she told the committee.
Onyango incorporated Kiliq Limited on January 22, only for it to be awarded a contract to supply PPEs at the cost of Sh9,000. Before the cancellation of its commitment letter, the company was to supply 450,000 PPEs sets.
She said the company gave their letter of intent to Kemsa and a few days later, they received a commitment letter to supply the items something that puzzled PIC members. Onyango claimed that Kemsa did not ask for any documents during the transaction.
Related Topics