Home
/
Health & Science
Not nearly enough organ donors in Kenya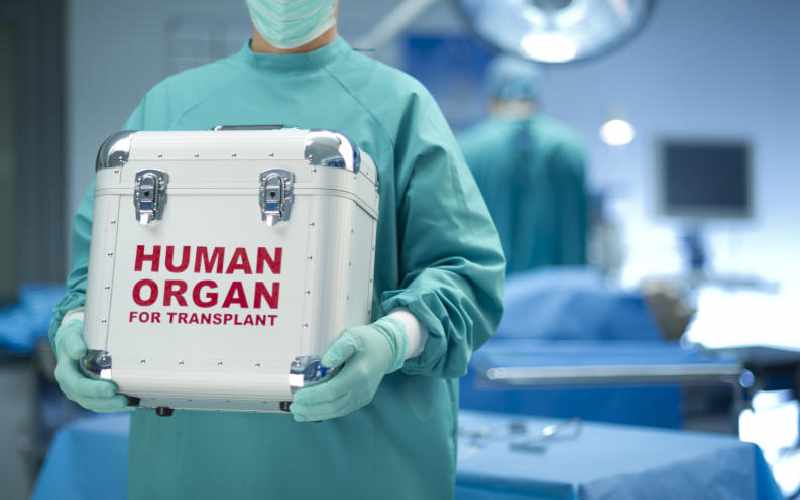 While many may frown at organ donation and brush off any discussion on the subject, to medical practitioners, an organ transplant may be the only option to save a life ebbing away.
"We are appealing to Kenyans to support organ harvesting from their dead," Peter Mungai of the East Africa Kidney Institute said in a symposium late last year.
Worldwide, the heart, kidneys, liver, cornea, lungs and pancreas are the most transplanted organs. Other transplants involve tissue from the skin and bones.
According to data from the World Health Organisation, over 130,000 solid organ transplants are performed worldwide annually, a paltry 10 per cent of the global need.
Close to 70,000 of these are kidney transplants with about 46 per cent obtained from living donors.
Global liver transplants amount to 20,200 annually while 5,400 heart transplants are conducted. Others are 3,400 lung transplants and 2,400 pancreas transplants.
In Kenya, the main organ transplants involve kidney and cornea. Although regular heart repairs are common, no hospital in Kenya has ever carried out any heart, liver or lung transplants due to technological constraints.
Patients who require such transplants have to travel abroad, mainly to India or Europe where such procedures are routine.
According to Lions SightFirst Eye Hospital, the country has about 50,000 people suffering from corneal blindness with an annual increment of 5,000 people, mainly children.
With no substitute for human tissue, the only way such can regain eyesight is through a cornea transplant.
On the other hand, Kenya performs about 200 cornea transplants annually with donations mainly coming from the Shah community.
Related Topics