Home
/
Health & Science
Arthritis drug Actemra still not a solution to Covid-19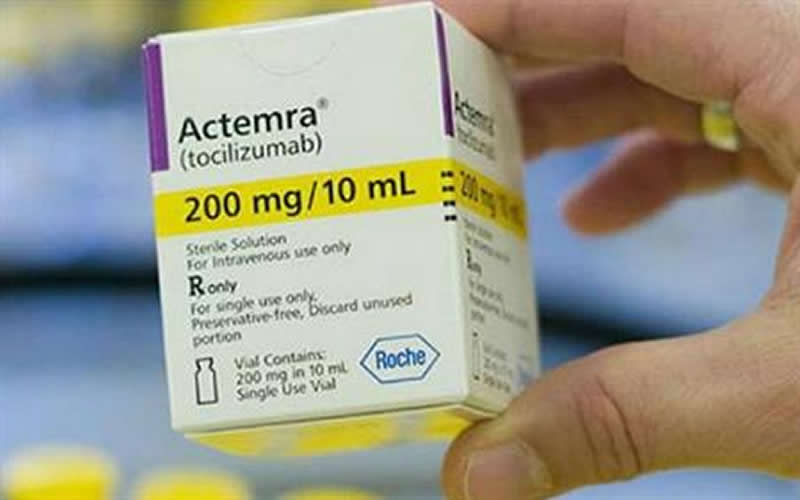 The long search for a possible cure for Covid-19 is yet to be over. EMPACTA (Evaluating Minority Patients with Actemra) trial which was ongoing in the country has revealed that Actemra reduced the likelihood of needing mechanical ventilation in hospitalized patients with Covid-19 associated pneumonia.
EMPACTA is the first global clinical trial to show efficacy with Actemra in Covid-19 associated pneumonia and the first with a focus on enrolling largely underserved and minority patients.
Actemra drug is used in the treatment of adult patients with moderately to severely active rheumatoid arthritis (RA) who have used one or more disease-modifying antirheumatic drugs, such as methotrexate. Kenya had planned to enroll 60 patients for the clinical trial at Agakhan University hospital.
The trial enrolled hospitalized patients older than 18 years with confirmed SARS-CoV-2. The patients involved did not require non-invasive or invasive mechanical ventilation with the primary endpoint being the cumulative proportion of participants dying or requiring mechanical ventilation by Day 28.
The study enrolled 389 patients in the United States, South Africa, Kenya, Brazil, Mexico and Peru. Approximately 85 per cent of the 389 patients were from minority racial and ethnic groups. The majority of patients were Hispanic, with significant representation of Native American and Black populations.
"We have been striving to improve inclusion and diversity in our trials," said Jamie Freedman, M.D., Ph.D., head of US Medical Affairs. "During the Covid-19 pandemic, we saw how high the stakes were for many communities of color and made diversity the centerpiece of this trial."
According to Genentech a leading biotechnology company and a member of the Roche Group, Phase III EMPACTA study met its primary endpoint which showed that patients with Covid-19 associated pneumonia who received Actemra® (tocilizumab) plus standard of care were 44 per cent less likely to progress to mechanical ventilation or death compared to patients who received placebo plus standard of care.
The cumulative proportion of patients who progressed to mechanical ventilation or death by day 28 was 12.2 per cent in the Actemra arm versus 19.3 per cent in the placebo arm. However the study did not identify any new safety signals for Actemra.
"The EMPACTA trial demonstrated that Actemra can reduce the need for mechanical ventilation in patients with Covid-19 pneumonia, an important outcome in this serious disease," said Levi Garraway, M.D., Ph.D., chief medical officer and head of Global Product Development.
"We plan to share this important data with the FDA and other health authorities around the world."
There was no statistical difference in mortality between patients who received Actemra or placebo.
Related Topics