James Omoro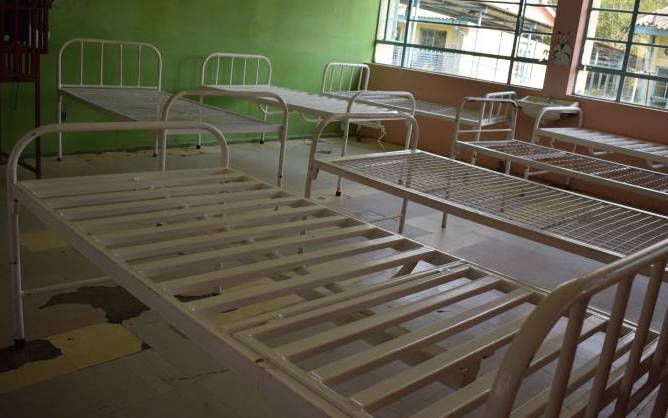 Health workers in Homa Bay County are yet to resume duty four weeks after they went on strike to protest salary arrears.
At the Homa Bay County Referral Hospital, many wards are deserted and the facility's maternity wing has been closed. Many patients have been forced to seek services from private health facilities.
The health workers went on strike on August 3, citing delayed June and July salaries.
But Deputy Governor Hamilton Orata said they had acquired a court order compelling the medics to return to work on August 19.
Orata told The Standard the health workers should call off the strike since they had been paid their June salaries.
"We have paid them their June salaries but are unable to pay them for July because of the stalemate on the revenue sharing Bill in the Senate," he said.
But the doctors, nurses, clinical offices, laboratory technicians, through their unions, said they had not received the court order.
Chairman of Kenya Medical Practitioners, Pharmacists and Dentists Union in Nyanza Region Kevin Osuri insisted the strike is still on.
"What we want is very simple. Let the county government pay us all our salary arrears and we will resume work," Osuri said.
Salary stalemate
Acting Kenya National Union of Nurses Executive Secretary Omondi Nyonje questioned the manner in which they were paid their June salaries.
"The county government only remitted basic salaries. We are questioning why they failed to release money for our statutory deductions," said Nyonje.
Only patients with tuberculosis and HIV are receiving medication provided by medics employed by Medecins Sans Frontieres (MSF).
Residents appealed to the county to solve the stalemate to enable them get medical care.
"We appeal to the county government to solve the stalemate," said Jane Achieng', resident.