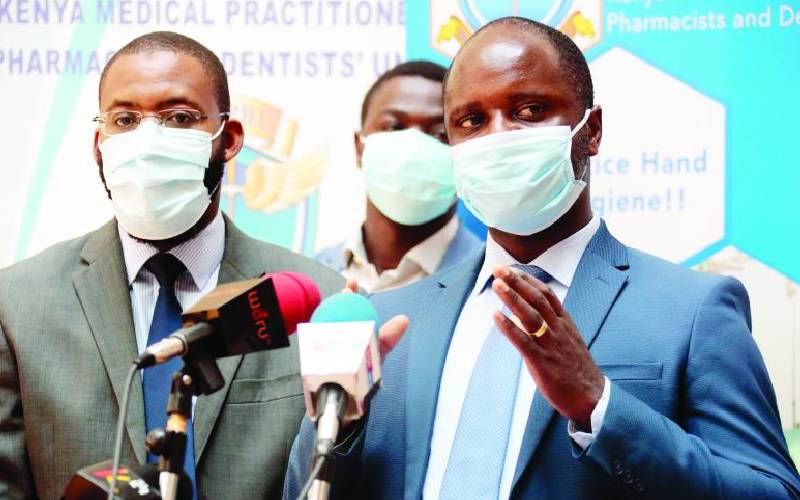 Doctors are demanding comprehensive health cover in the event they contract Covid-19 in the line of duty.
Kenya Medical Practitioners, Pharmacists and Dentists Union acting Secretary (KMPDU) Chibanzi Mwachonda said most healthcare workers do not have a health insurance cover since most counties are not remitting money to the National Hospital Insurance Fund (NHIF).
"Healthcare workers should be assured of treatment should they contract the virus. It is worrying that there is no assurance of health cover, as much as we are on the frontline fighting the pandemic," said Dr Mwachonda.
He added: "A number of counties have not remitted money to NHIF, a delay that is putting us in an awkward situation."
Further, the union representative said doctors are demanding compensation, in case they contract the virus and die in the line of duty.
According to the Ministry of Health, more than 634 healthcare workers have contracted the disease.
KMPDU South Rift representative Dr Devji Atellah said efforts to have counties handle medical insurance has not been successful.
"It is worrying that doctors have been struggling to access healthcare, and now with the Covid-19 pandemic, they are at a greater risk," said Atellah.
Related Topics