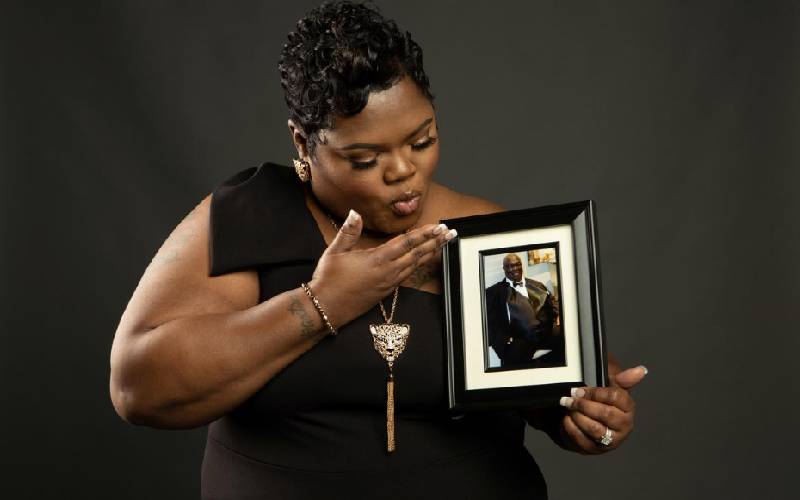 Darrell Cager Sr, 64, had diabetes. So his youngest daughter urged him to seek care. The next day, he collapsed and died in his New Orleans home.
The daughter soon learned the cause: acute respiratory distress from Covid-19. His death certificate noted diabetes as an underlying condition. Brumfield, who lives in Texas and also has type 2 diabetes, is "terrified" she could be next.
"I'm thinking, Lord, this could happen to me," she said of her father's death in late March.
She has good reason to fear. As US outbreaks surge, a new government study shows that nearly 40 per cent of people who have died with Covid-19 had diabetes.
Among deaths of those under 65, half had the chronic condition. The US Centers for Disease Control and Prevention analysed more than 10,000 deaths in 15 states and New York City from February to May.
Jonathan Wortham, a CDC epidemiologist who led the study, called the findings "extremely striking," with serious implications for those with diabetes and their loved ones.
A separate Reuters survey of states found a similarly high rate of diabetes among people dying from Covid-19 in 12 states and the District of Columbia.
Ten states, including California, Arizona and Michigan, said they weren't yet reporting diabetes and other underlying conditions, and the rest did not respond - rendering an incomplete picture for policymakers and clinicians struggling to protect those most at-risk.
America's mortality rates from diabetes have been climbing since 2009 and exceed most other industrialized nations. Blacks and Latinos suffer from diabetes at higher rates than whites and have disproportionately suffered from Covid-19.
"Diabetes was already a slow-moving pandemic. Now Covid-19 has crashed through like a fast-moving wave," said Elbert Huang, a professor of medicine and director of the University of Chicago's Center for Chronic Disease Research and Policy.
Keeping diabetes under control - among the best defenses against Covid-19 - has become difficult as the pandemic disrupts medical care, exercise and healthy eating routines.
The high price of insulin has also forced some people to keep working - risking virus exposure - to afford the essential medicine. And as the country grapples with an economic crisis, millions of Americans have lost their jobs and their employer-sponsored health insurance.
Much of this could have been anticipated and addressed with a more comprehensive, national response, said A. Enrique Caballero, a Harvard Medical School endocrinologist and diabetes researcher.
Top health officials should have done more to emphasize the threat to people with diabetes and assuage their fears of hospital visits, he said, while also focusing more on helping patients manage their condition at home.
Policymakers had ample warning that Covid-19 posed a high risk for diabetes patients. In 2003, during the coronavirus outbreak known as SARS, or Severe Acute Respiratory Syndrome, more than 20 per cent of people who died had diabetes.
In 2009, during the H1N1 flu pandemic, patients with diabetes faced triple the risk of hospitalisation.
Most recently in 2012, when the coronavirus Middle East Respiratory Syndrome, or MERS, emerged, one study found 60 per cent of patients who entered intensive care or died had diabetes.
The Covid-19 pandemic, however, has unearthed previously unknown complications because it has lasted longer and infected many more people than earlier coronavirus epidemics, said Charles S. Dela Cruz, a Yale University physician-scientist and Director of the Center of Pulmonary Infection Research and Treatment.
Doctors warn that the coronavirus pandemic may indirectly lead to a spike in diabetes-related complications - more emergency-room visits, amputations, vision loss, kidney disease and dialysis.
"My fear is we will see a tsunami of problems once this is over," said Andrew Boulton, president of the International Diabetes Federation and a medical professor at the University of Manchester in England.