Home
/
Health & Science
Losing your sense of taste or smell could be a sign of Covid-19 experts warn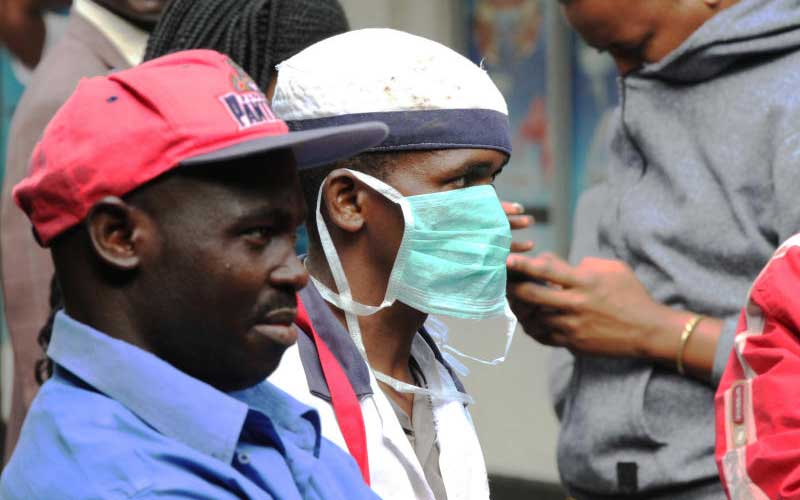 Coronavirus may be more than a respiratory disease as early reported across the world. Losing your sense of taste or smell is a new addition to the signs and symptoms that is being experienced by a number of Covid-19 patients in the country.
The majorly common symptoms known include; fever, dry cough and difficulty in breathing. According to the Chief Administrative Secretary for Health, Dr. Mercy Mwangangi during the daily Covid-19 media briefs on Tuesday, ascertained the new signs and symptoms being exhibited by Covid-19 patients in the country.
"New evidence is emerging across the world that this disease is actually a systemic disease that has effects on your heart, kidneys, clotting of the blood and the coagulation of the blood," she said.
According to Professor Rodney Adam an Infectious disease expert at Agakhan University Hospital, the big question that hospitals are facing across the world is whether they have enough oxygen.
"The symptom list has been expanded a bit. The big three early in China were cough, shortness of breath and fever. We know that a minority will have all three of those. A majority will have cough but not always, there is an increased recognition that some people will be truly asymptomatic with no symptoms at all. There is a debate of what percentage that is so we can say maybe 20 to 30 per cent or even more depending on what set of data you look at," he says.
He further mentions that there are also less common symptoms that are emerging as days go by.
"Inability to taste or smell, it is fairly common and highly specific for Covid-19. If someone comes in with a new onset of those symptoms it is highly suggestive for Covid-19. There are other symptoms that are not so common like running nose."
On Monday, World Health Organization officials said that although scientists don't have a complete answer yet, patients who recovered from Covid-19 could get coronavirus again alluding that their immunity may wane after a few months.
"What we don't know is how strong that protection is and for how long that protection will last, So there are a number of studies under way that are trying to answer these questions," Dr. Maria Van Kerkhove, head of the WHO's emerging diseases and zoonosis unit said.
Despite the new emerging signs and symptoms of coronavirus, it largely remains a respiratory disease that eventually becomes the primary cause for one to need hospitalization.
"One of the things that we see in severely ill patients is that they have respiratory symptoms but they also have new fever, their blood pressure drops but that actually is their immune response to the virus rather than the virus per se," Professor Adam explains.
He adds that; "We are starting to understand more about this disease for example the pancreas and its association with diabetes.
It turns out that it is very common for people who will present with Covid and require hospitalization that they will have diabetes that they did not know about. One of the questions then is was this unrecognized diabetes or was it induced with the virus. We will know the answer in a month or two but both appears to be true."
Early last month, according to an article by CNBC, Dr. Anthony Fauci, the director of the National Institute of Allergy and Infectious Diseases, mentioned that a vaccine may not provide long-term immunity if Covid-19 behaves like other coronaviruses.
"When you look at the history of coronaviruses, the common coronaviruses that cause the common cold, the reports in the literature are that the durability of immunity that's protective ranges from three to six months to almost always less than a year."
Professor Adam relays the fears of a majority of the population, that until we can prevent the infection, how to prevent the complications remains a big challenge.
"When we have an antiviral treatment and use it early enough it may prevent some of these complications. It has been extremely difficult to develop vaccines for respiratory viruses we only have a vaccine for Influenza and it only decreases the likelihood of getting influenza," he adds.
Related Topics