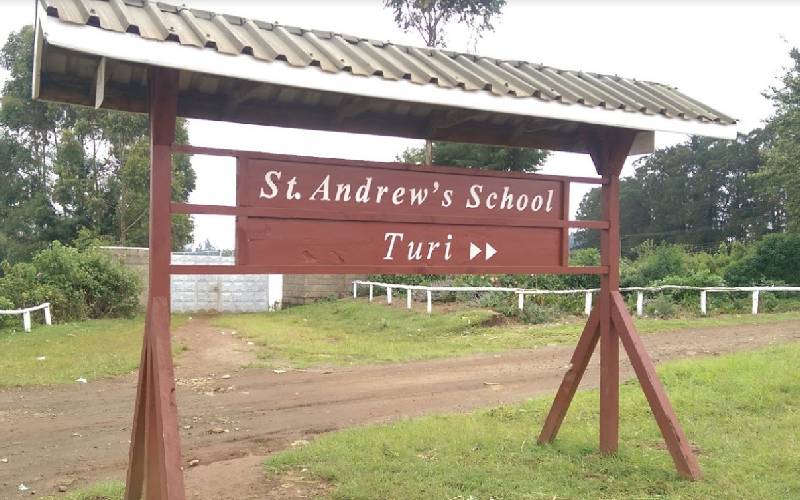 At least 17 learners and teachers at St Andrew's Turi, in Molo, have tested positive for Covid-19.
Among those who have tested positive for the virus are eight children and nine adults.
According to the health official, the patients were expected to fly out of the country via repatriation plane.
The 17 are part of a group that has been in the school since March 13, when the country reported its first case of Coronavirus.
The travel restriction had forced them to stay behind but when President Uhuru Kenyatta lifted the restrictions on Monday, the group comprising mostly of family members living in the UK, but studying and working at the institution decided to make travel arrangement back home.
However, according to authorities most of them who tested positive were asymptomatic –with their ages ranging between one-year-old and 46.
The school admits both local and international pupils and students.
Nakuru county public health chief officer Samuel King'ori confirmed the incident and revealed that most of pupils and students were scheduled to travel back home in Britain today.
It was as a result of the travel regulation requiring each person leaving the country to test for Covid-19 and be declared negative that it was discovered they are positive.
The tests were carried out by a private laboratory ahead of the travel that was scheduled for today.
"All patients who have tested positive have been isolated at the institution as we begin contact tracing," King'ori .