Home
/
Health & Science
Hospital on the spot after woman dies in labour ward
Health & ScienceBy Bakari Ang'ela | Wed,Jun 10 2020 00:00:00 UTC | 2 min read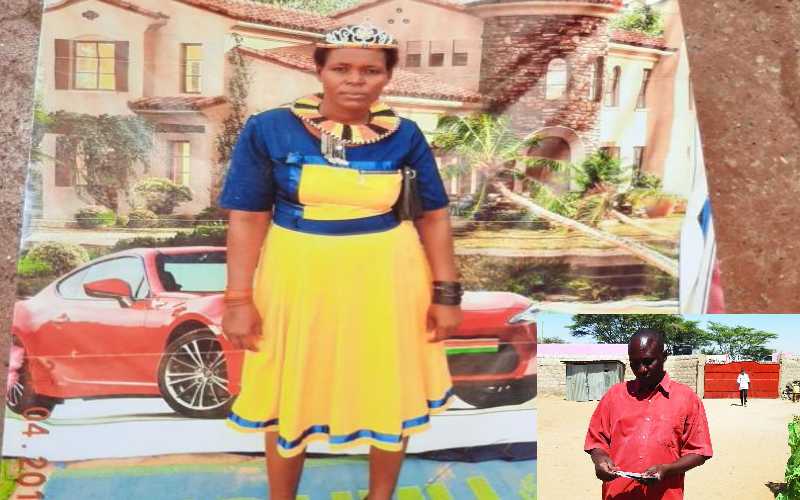 Health workers at the Lodwar County Hospital have been put on the spot after a pregnant woman died at the facility's maternity ward.
Hellen Nateni, 34, had travelled more than 50km from her home at Nasirikia village in Kalokal, Turkana Central and was due to deliver her fourth child.
According to her relatives, Nateni arrived at the facility at 4pm already in labour, but the health workers just watched her as they attended to other patients. She reportedly died on the floor at 10pm.
Nateni had shunned the traditional birth attendant in her village to deliver at the health facility.
Rose Akai, her neighbour, who had accompanied her to the hospital, says she pleaded with nurses at the labour ward for the six hours but none of them listened.
"Nateni called me to take her to hospital after she experienced labour pains and I immediately responded. At the Lodwar County Hospital, she was assigned a bed in the labour ward and from there no one attended to her," said Akai.
"Her pain intensified through the evening to the night and my relentless efforts to get the nurses to help fell on deaf ears."
Nateni's husband Paul Nangiro said his wife had no history of birth complications or ailments during her pregnancy.
"My wife called me and said she was feeling a lot of pain and I sent her some money to rush to the hospital. I even wished her well in the delivery, not knowing that would be the last conversation with her," said Nangiro.
Hospital medical superintendent Ekitela Namoru confirmed the incident but said the management would only speak about the matter after meeting Nateni's family.
"We are planning a meeting with the family, and we will address you after the meeting," Dr Namoru said when contacted.
Turkana Central Sub-county Police Commander David Mburukwa said investigations into the matter are ongoing.
"Some of the hospital's health workers will be arrested and prosecuted if we establish that the woman died because of negligence. We are now waiting for the postmortem report before taking action," said Mburukwa.
Related Topics