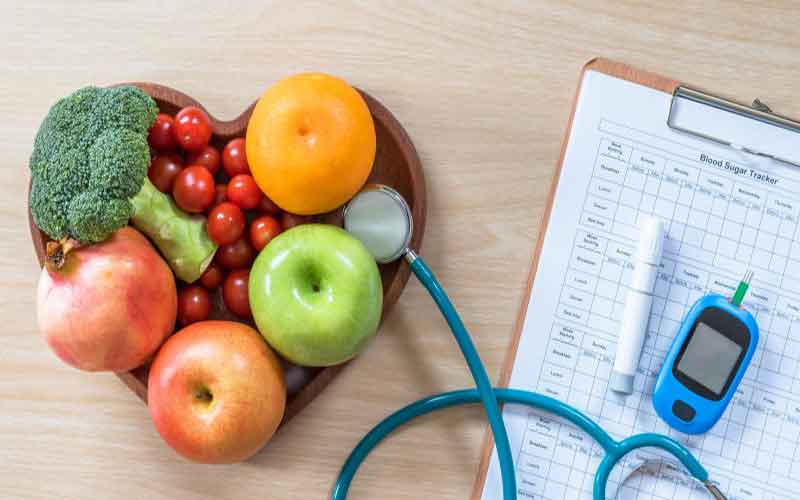 How bad is red meat? Is low-carb the only way to lose weight? Is sugar the devil's food? You have the questions. Dr Gladys Mugambi, a nutritionist and the head of division of Health Promotion at the Ministry of Health, has the answers.
I am going through chemotherapy as part of my cancer treatment. Most food tastes bland and I have nausea. How do I ensure good nutrition when I can't eat much?
You need to take little food at a time, take sips of water and if possible look for natural juices that are nutrient rich, natural mixed fruits and vegetables. If you vomit, ensure that you take in more water, but in small amounts at a time. Herbal drinks that have ginger are also good. If possible, have a nutritionist who can assess your status and provide support.
I am almost 40 and want to start taking supplements. Are they really necessary for aging well and good health?
No. Supplements are only necessary if you are not eating well and have a diagnosed vitamin or mineral deficiency.
The supplement may then be used in addition to a well-balanced diet. Balancing the diet means that you are eating your meals in the right frequency, average of three meals per day, you are eating variety of foods in each meal and the food that you are eating is safe.
You should have physical activities that will help the body to utilise the nutrients. On the flipside, too much of some nutrients and minerals could be harmful to your body.
I am on a weight loss journey and considering intermittent fasting. But I also know limiting calories affects metabolism. What would you advise?
An ideal weight loss programme is where you adopt a lifestyle where you lose your weight slowly by modifying your diet and keep physically active. Intermittent fasting may help one to lose weight very fast but since fasting cannot go on forever, one should be careful to ensure that after attaining the ideal weight, he/she is able to continue to apply the healthy diet and lifestyle rules, this should be continuous.
There are conflicting studies on relation between dairy and breast cancer. I have family history of breast cancer. Do I need to stop?
The studies conducted around dairy and cancer have not clearly indicated that dairy can cause cancer, however, high fat which can be obtained from them may lead to obesity. And the risk to cancers has been linked to obesity among other factors. Dairy products may, however, increase risks if they have chemicals that animals may consume.
My child is autistic. And I have been told that I will have to change his diet. What are the things I should be aware of?
Some autistic children are affected by certain foods which the care giver may identify by monitoring for a period of time to find out which foods the child is allergic to.
Foods that have chemicals and those that are processed and have preservatives may trigger the allergic reactions. Each individual child should be assessed in order to establish the nutrient needs and deficiencies.
I have hormonal imbalance. What foods should I completely cut out of my diet?
Visit a dietician to assess your diet so that you can be guided on what to add or remove from your diet. However, increase consumption of fruits and vegetables in order to help the different hormones to function normally. Other parameters on your lifestyle and use of other drugs may need to be assessed depending on your age and sex.
How bad is red meat? I know it has been associated with cancer and heart diseases, but I love it and I know it is a good iron source.
Meat is a good iron source and also other minerals such as zinc and it is a source of protein. Red meat when consumed in large amounts and when roasted on open fire and consumed with alcohol could lead to various diseases.
The rule is that you take four to five pieces in a day if you must but white meat is healthier and the rule of taking a few pieces should apply too. Use of meat will depend on what nutrient you want to derive from it as you choose the foods during your meal preparation or serving.
In your years of practice as a dietician, which is the most common diet mistake you have observed?
The most common mistake that people make is to jump to use a certain food or a certain weight management regime which after a short while takes them back to the original body weight. I always tell them that the diet rules remain the same, and are simple; eat variety in right amounts. Adding a little weight or losing may sometimes occur but avoid going to extremes and maintain a healthy lifestyle.
I want to gain weight. At age 35, I weigh 48 kg, yet I eat three meals a day. Any health issues have been ruled out. So I want to work on my diet. What do I look for?
The weight alone cannot help to determine your nutrition status, you need to provide the height so that a BMI can be calculated. Well, if you are not feeling unwell you should not worry. Consult a nutritionist at the health facility and you will be guided after the BMI is calculated.
In your opinion, what's the absolute worst food people eat?
High fat, high sugar, high salt foods are the worst foods to indulge in on a daily basis. They cause non communicable diseases such as diabetes, cardio vascular diseases, obesity and increase the risk of cancer.
My gym partners have been advising against my love for eggs. They cite the high amounts of cholesterol and saturated fats. What is the recommended intake per week?
If you are, healthy, then eat 3 to 4 eggs per week spread out through the week (not in one or two meals) and continue with physical activity as a lifestyle. Eggs are good, but many eggs are bad especially when eaten continuously and many at a go. The advice may depend on your current health and nutrition status. You need to follow the instructions if you have been assessed and found to be at risk or developed an illness that you must manage.
As told to Hillary Orinde
Related Topics