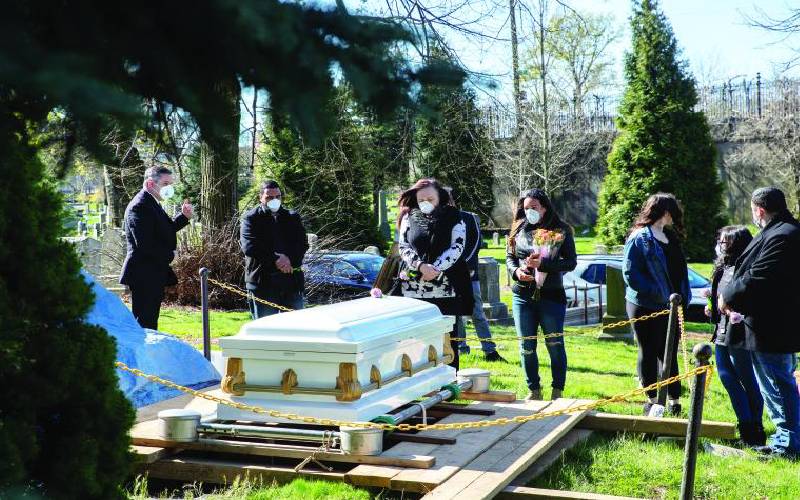 Health & Science
From the regulations, it is clear the government bungled the interment of James Onyango
Burial of patients who die of coronavirus should be conducted by the family members under the supervision of health officials. Also, the bodies should be placed in two body bags, which can then be put in a casket for burial, according to guidelines issued by the Ministry of Health for the safe disposal of bodies of Covid-19 victims. The protocols forbid relatives from touching or kissing the body. Relatives and friends are allowed to conduct the burial but only under the watch of public health officials. Religious and cultural burial practices are permitted as long as they do not involve contact with the body.
SEE ALSO: WHO acknowledges 'evidence emerging' of airborne spread of COVID-19
"The disposal of human remains from Covid-19 cases should be overseen by a public health official within two days (48 hours) to avoid community practices that would result in more infections through contact," state the protocols titled Interim Guidelines on Handling of Human Remains infected with Covid-19 in Kenya.
All mortuaries
The document is meant to guide all mortuaries, both public and private The health worker present during the burial of a Covid-19 victim must ensure that the casket is handled using personal protective equipment at all time. The body must not be opened for viewing thereafter. Once bagged, it must be clearly labelled 'infectious substance.'
SEE ALSO: UK Covid-19 death toll rises 44,391 after 155 new deaths
The guidelines, which the ministry used to defend the manner in which the body of James Onyango was disposed of in Siaya County, shows that the State may have contravened its own rules. A video of Onyango's burial that generated public outrage showed his wrapped-up body hurriedly dropped into the grave by two health officials dressed in white protective suits in the wee hours of the morning, as his family wailed from a distance. The guidelines, prepared by Health ministry's acting Director General Patrick Amoth, gives step-by-step guide on how the bodies should be handled from death at a health facility to burial.
Step by step
The body should be packed inside two leak-proof and tamper-proof body bags.