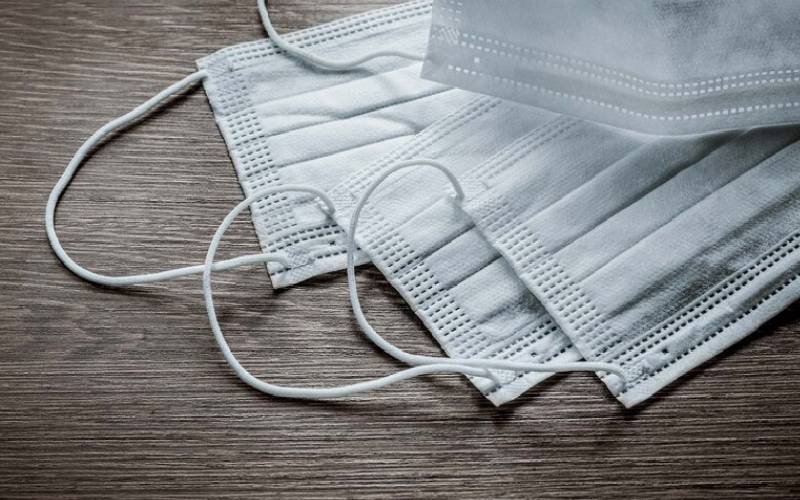 Kenya Red Cross has warned members of the public against buying or receiving free anti-coronavirus masks from people purporting to be their staff to protect them from coronavirus, saying the organisation does not distribute the said masks and is not planning to do so.
In statement dated March 21, Kenya Red Cross told Kenyans to ignore anyone saying they are giving out free coronavirus masks.
"Our attention has been drawn to reports purporting to be our staff distributing masks in various matatatu termini claiming the masks will protect them from contracting the coronavirus," read the statement in parts.
The organisation told Kenyans to be vigilant not to fall victims of such con games and instead adhere to government directives on how to keep personal hygiene and the social distance of 1.5 metre between individuals.
"We would advise Kenyans to adhere to government directives regarding coronavirus including maintaining high hygiene standards, keeping the recommended social distance and avoiding crowded public places," said Kenya Red Cross.
Since the outbreak of the coronavirus in the country, sale of fake hand sanitizers and masks have been reported in the country with the government warning those distributing the fake items to stop it or face arrests.
To shield Kenyans against such cons and those who have hiked the prices of the now on-demand items, the government recently announced a plan to manufacture of alcohol-based sanitizers to be distributed for free to Kenyans as a measure to control the coronavirus pandemic, but the announcement did not include masks.
Head of Public Service Joseph Kinyua, in a statement said corporations in the oil industry have volunteered to produce the sanitizers.
Kinyua directed members of the multi-agency team to identify all ethanol held under any offences at the various ports and customs in the country.
This ethanol is then to be released to the Kenya Pipeline Company (KPC) which will in turn liaise with the oil industry players for expedited manufacture and distribution.
"KPC will utilise an accountability framework for the manufacture and distribution of the sanitizers," said the Public Service boss.
A group of people purporting to be Red Cross volunteers have been spotted in various bus stops in major towns distributing masks.
No arrests have been made so far.