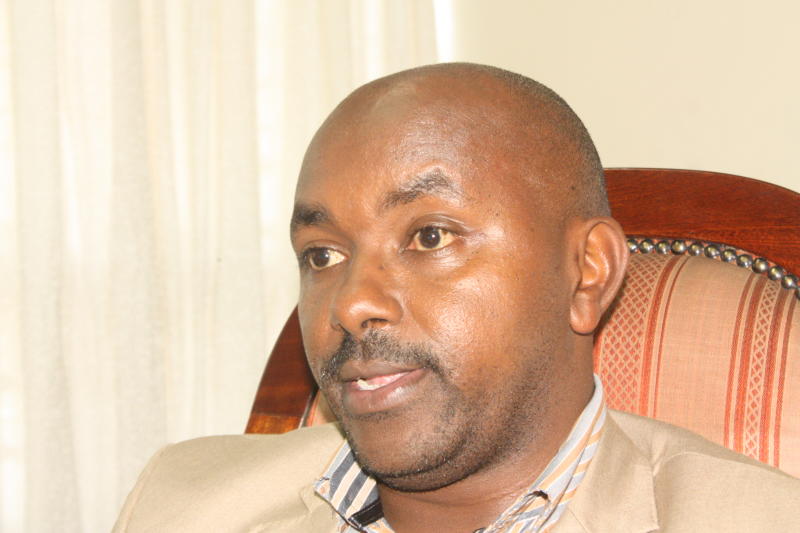 Only three out of 10 children diagnosed with cancer annually in the country survive, the cancer institute has revealed. Unlike in the developed world, the survival rate for children affected in Kenya ranges from 10 to 30 per cent, the National Cancer Institute (NCI) Chief Executive Officer Alfred Karagu told
The Standard
in an interview. Mr Karagu (pictured) noted that every year, up to 3,200 new cancer cases among children are diagnosed. Of these, 140 succumb to the disease. The survival rate in developed countries is over 80 per cent.
SEE ALSO: Sex after cancer: The elephant in the bedroom
Leukemia and lymphoma forms of cancer, Karagu said, are the most common. They account for 16 and 14 per cent respectively of cancer deaths among children. Other forms that have proven to be top killers are kidney and brain tumours. "We have a problem with detection, especially at low-level health facilities yet a simple test like a blood count can tell if a child has cancer," Karagu said.
Wrong diagnoses
He noted cases where children are routinely treated for aneamia, only to later be diagnosed with cancer. Karagu said this raises questions on how knowledgeable health workers are about the disease.
SEE ALSO: New, safer and natural breasts for cancer survivors
He linked the dearth in cancer knowledge to lack of proper research, noting that out of 300 medical research papers published in the country annually, less than 10 address cancer among children. Karagu further noted that lack of specialised facilities with a capacity to handle childhood cancer is also to blame. "Apart from the two main national referral hospitals (Kenyatta National Hospital and Moi Teaching and Referral Hospital) we do not have any other public facility that can adequately handle cancers among children," he said. Karimi Mutua, an expert in hematology oncology, said separately that children are at a lower risk of being diagnosed with cancer than adults and that is why much has not been done to fight childhood cancers. Dr Mutua noted that exposure to benzene and ionizing chemicals as well as certain genetic syndromes are the main causes of cancer in children.
SEE ALSO: Wife, mother, leader: Remembering Joyce Laboso, 'voice of reason in our family'
"More than 95 per cent of the cancers we treat among children have no risk factors," Mutua said. She noted that cancer symptoms among children are similar to other diseases, and lower level health workers should be keen to make detection. "We have met parents who say they have been to hospital several times without being told that their children are suffering from cancer," Mutua said. She also averred that up to 98 per cent of childhood cancers are treatable when diagnosed on time and the right treatment is administered.