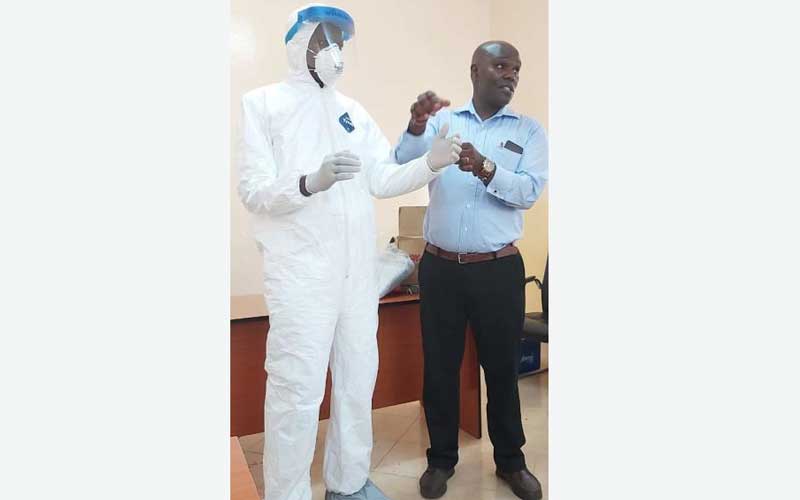 The Ministry of Health has embarked on training 200 health workers to step up preparedness against the coronavirus outbreak. The ministry is collaborating with the Center for Disease Control and Washington State University to train doctors, nurses, clinical officers and public health officers among others. Nakuru County's Department of Health said the workers are drawn from Rift Valley Provincial General Hospital, Naivasha, Gilgil and Molo Sub County hospitals. County Public Health Chief Officer Samuel King'ori said the health officers are trained on how to identify the virus.
SEE ALSO: Economic downturn continues over virus
"Training is being done in respective hospitals to equip health workers with knowledge and skills to detect the virus, so that we can get quick response whenever it is reported," he said. The training comes after the World Health Organisation (WHO) declared novel corona virus a public health emergency of international concern on January 30. According to WHO report, at least 1,300 people have died in China with about 60,000 cases reported. There are 24 countries reporting cases of coronavirus disease (COVID-19), that was first reported in Wuhan, China, on December 31, 2019. "Four of the 24 countries report cases where likely exposure occurred outside the reporting country and outside China. Among these four reporting countries the most likely countries where exposure occurred were France, Germany, Japan and Singapore," reads a WHO report.
SEE ALSO: U.N. warns COVID-19 could wipe out gains in equality for women at work
Kenya is reported to have Africa's sixth-highest risk of receiving a case of the new coronavirus, according to a new modelling study produced by Northeastern University in the United States. Mr King'ori said the health workers are also being trained on symptoms of the virus that include cough, respiratory symptoms, fever, shortness of breath and breathing difficulties. Nakuru Health Executive Kariuki Gichuki said the training is focusing primarily on stopping the virus by including infections diagnosed through new clinical methods and revisiting old data collected. "Nakuru is a transition county, reason to why we're taking early measures of handling the emerging virus, in case it is reported," said the executive.