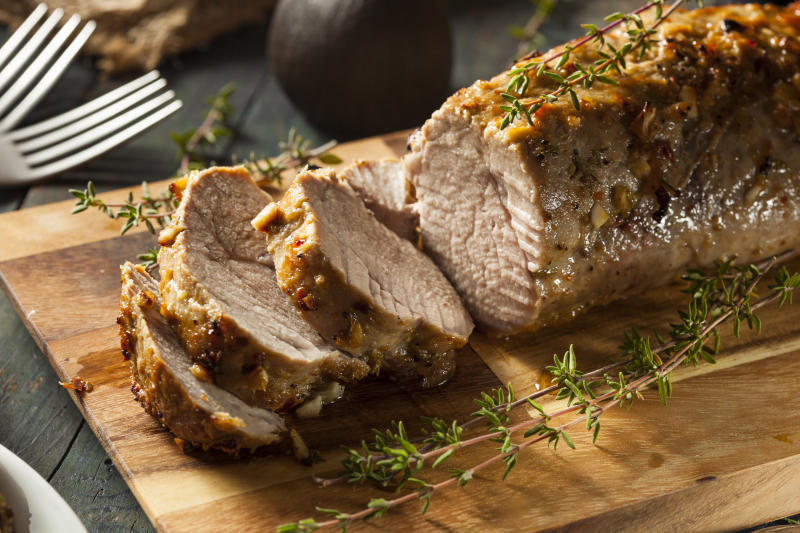 The Veterinary Department is warning Kenyans over porkcontaminated with epilepsy-causing tapeworms in Nairobi and surrounding areas.
The department is especially concerned over what it says is a growing habit at 'pork joints' where patrons are consuming poorly cooked pork chased down with alcohol.
"Some patrons belief that alcohol in the stomach can kill any worms consumed in pork through 'making the worms drunk', hence putting their own health at risk," says a study published this week.
The contamination was detected at one of the largest private abattoirs in Nairobi which purchases pigs regionally and distributes pork widely in Kenya.
Wholesale market
"Our study has detected Taenia spp. in pigs slaughtered in one of the largest porcine slaughterhouses in Kenya, which receives pigs from several regions in the country," says the study.
Among others, the study was carried out by the Directorate of Veterinary Services at the Ministry of Agriculture, Livestock and Fisheries.
The investigated abattoir slaughters approximately 60 to 90 pigs a day with more than half supplied to a wholesale meat market in Nairobi's central business district, from where it is extensively distributed across the county.
During the study period, 70 per cent of the pork was distributed within Nairobi County, with the remaining proportion distributed to Nakuru, Kajiado, Narok, Lakipia and Kwale counties.
The study published last month in the journal Parasite Epidemiology and Control also involved the International Livestock Research Institute, Nairobi, University of Edinburgh, UK, University of London, UK, University of Nairobi, Maseno University and University of Liverpool, UK.
The team had tested 700 pigs slaughtered at the facility and which had been sourced from 11 different counties.
Majority of the pigs came from Kiambu and Nairobi counties at 59.7 per cent and 22.7 per cent respectively.
Sixty-one pig samples tested positive for the tape worm; Taenia spp. with the highest prevalence being found in pigs coming from Western counties and the lowest prevalence from Nairobi.
A strain of these tapeworms: Taenia solium found in pig causes neurocysticercosis, a brain infection in humans and the leading cause of acquired epilepsy.
The researchers warn that currently there is no simple method of riding pork of the tapeworm such as freezing, salting or pickling.
"The only way out is proper cooking," says the study.
Consequently, the authors recommend proper cooking of porkat home and in restaurants to reduce risk of exposure to the epilepsy-causing agent.
"Our findings indicate that pigs entering the food chain in Nairobi from several regions are raised under unsanitary conditions, exposing them to infection with Taenia spp."
Prevalence of tapeworms
The highest prevalence of tapeworms was identified in pigs coming from Western mainly because of the free range and scavenging method of pig-keeping.
These systems increase risk of exposure to tapeworms due to pigs scavenging in all sorts of unsanitary conditions including in sewers.
On the other had the lowest contamination was recorded in pigs sourced from Nairobi where most are reared in confinement.
"These have low opportunity of consuming faecal and other such waste, hence low infection rates," says the study.
But still the researchers were concerned over high concentrations of tapeworms in pigs sourced from Kiambu County.
Many pig farmers in Kiambu practise a semi-intensive production system and the researchers want it studied further to establish good hygiene practices.
Related Topics