Home
/
Health & Science
Tricks used by hospitals to milk billions from NHIF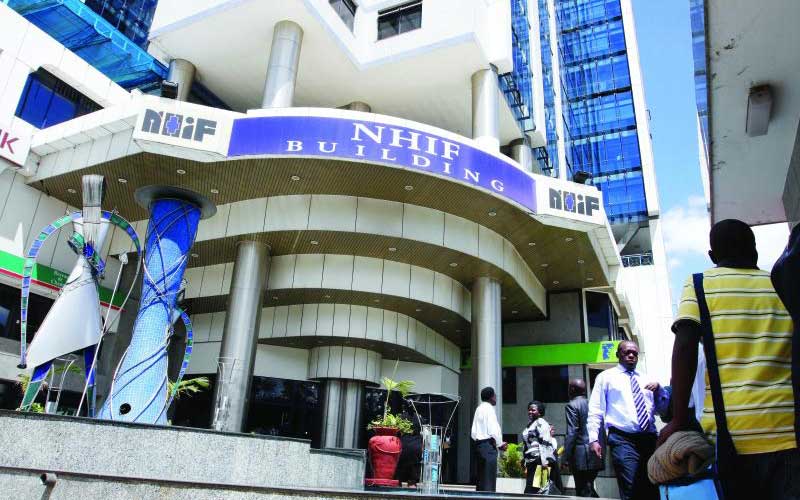 Use of tough medical terms for simple procedures like cleaning a cut wound is one of the schemes that hospitals are using to swindle the state health insurer.
National Hospital Insurance Fund(NHIF) has revealed that some hospitals go to an extent of admitting their own staff who are under NHIF just to make that extra cash.
"We have noted of cases where a hospital has ten staff and at one point all the staff were admitted as patients in the same hospital," said NHIF Manager in charge of Benefits and Contracting.
If hospitals are not doing such tricks, then they are altering the procedures done on patients by magnifying their seriousness.
One example is when a hospital received a patient covered by NHIF with a cut wound, then the hospital will describe it as tendon repair or debridement-which is the removal of damaged tissue or foreign objects-yet all the patient needed was cleaning with saline.
"We once came across someone whose left leg was amputated according to his last hospital visit but there he was standing on his two feet with another medical need," said Julia Ouko NHIF principal Health Contracting.
Another trick is when hospitals double bill a patient showing the doctor did two procedures yet it can be billed as one.
For example, in order for a surgeon to perform appendectomy-which is a surgical removal of the appendix in cases of severe appendicitis, a laparotomy-which is the incision made so that the surgeon can access the appendix- has to be done.
However instead of billing the patient for appendectomy alone, the bill also includes laparotomy as one of the procedures done.
Patient impersonation-where people sharing the same name use the same card, and surgical procedures are the major ways NHIF ends up paying fictitious claims.
Apart from Nairobi, facilities in central, parts of Nyanza and Coast areas are notorious for such cases.
In 2016/2017 financial year, NHIF paid Sh1.7 billion to hospitals for major surgeries for 18,201 cases, and in 2017/18 the amount shot up to Sh5.6 billion for 59,318 cases.
Payout for minor surgeries also went up from Sh269.9 million for 7,319 cases to Sh667 million for 19,991 cases.
NHIF could however not give an exact figure of how much the insurer might have paid out for fictitious claims.
The Directorate of Criminal Investigation is, however, investigating fraud cases where Sh10 billion might have been paid out as a result of fictitious claims in collusion with NHIF staff.
While acknowledging that there are some staff who might have colluded with hospital to get payouts, Osoro said the cases of fraud against the insurer have increased with the increase in benefit packages.
From four packages in 2015, NHIF now has 13 packages including dialysis, and Edu Afya which is government sponsored package for secondary school children.
"In fact with the rollout of Edu Afya, we have realised a rise in the cases of students visiting hospitals, which begs the question are they genuine cases or is there an outbreak of some disease?" posed Osoro.
NHIF is currently investigating 80 hospitals which have been linked to fraud cases. The 80, said Osoro, are being investigated to find out whether the procedures indicated in the bill were performed on patients and if they indicated minor surgeries as major.
The insurer in the last two years suspended seven hospitals over fraud cases, but the facilities went to court to protest.
Related Topics