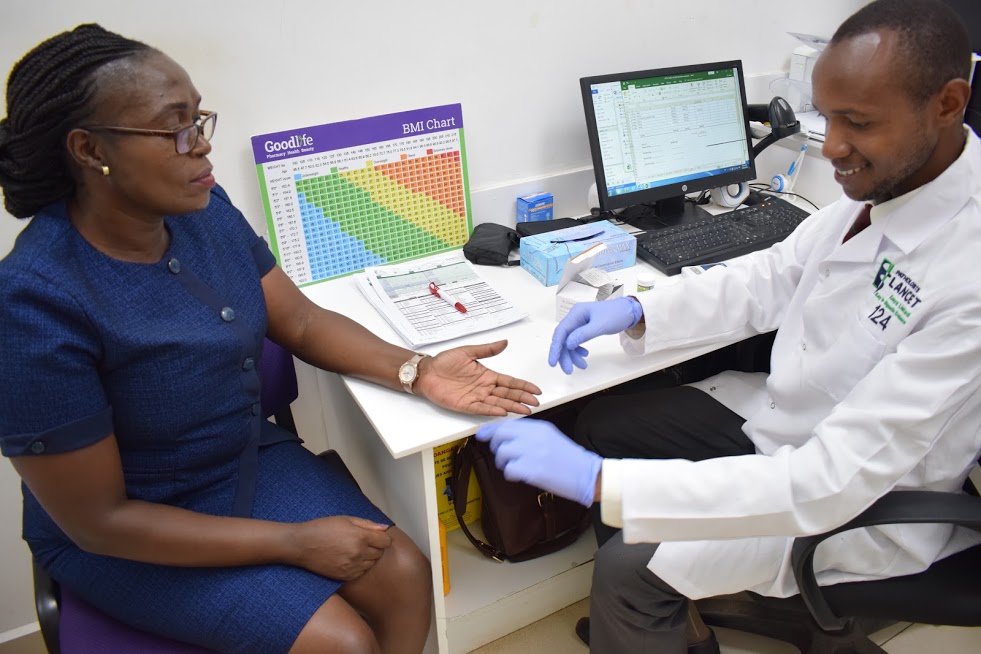 Pharmacy chain Goodlife and Lancet Labs have announced a partnership that will see Lancet offer accredited lab testing services within Goodlife outlets in a move that helps address growing risks of misdiagnosis of patients within pharmacy settings.
This comes amid concerns over a large number of pharmacies across the country that are operating unlicensed medical labs within their premises and whose results are often not reliable, resulting in incorrect diagnosis and treatments of patients.
"This partnership will ensure that Goodlife users will now be able to access internationally accredited laboratory testing services in the convenience of our stores unlike some other pharmacies that run tests without having duly registered laboratories thus putting patient safety at risk," said Goodlife CEO Mr. Amaan Khalfan in a statement.
The first six (6) of the branded "Lancet at Goodlife" lab service centers have already been set-up in Goodlife outlets in Nairobi including in Greenspan Mall, Valley Arcade Mall Lavington, Langata Road Karen, and Westgate Mall in Westlands.
Others are in Ridgeways Mall Kiambu and Rupa's Mall Eldoret with more than 30 others to be launched this year in Goodlife's outlets in Kenya and Uganda.
"All patient samples will be collected professionally, handled to the highest possible standards, and sent to an accredited Lancet laboratory facility where tests will be carried out, with results availed to the patient and designated doctor electronically," said Lancet Labs CEO for East Africa Dr. Ahmed Kalebi.
"Patients coming after seeing their doctors with lab and pharmacy prescriptions can access both services with one visit. People won't need to necessarily go to medical facilities such hospitals or medical clinics to access accredited lab tests," he added.
Recently, the Kenya Medical Laboratory Technicians and Technologists Board (KMLTTB) the state regulator of medical labs, cautioned about the risks of patient misdiagnosis posed by unlicensed lab.
The Goodlife-Lancet partnership expands the bundle of health services available in Goodlife outlets to meet the growing demand for lab services from heath consumers during pharmacy visits.
Apart from selling pharmaceuticals, personal care, and beauty products, Goodlife has been offering a range of services including testing of Blood Pressure, Blood Glucose, Body Mass Index, Malaria as well as Family Nutrition and Doctor Consultations in selected locations.
With the partnership, Goodlife users can access thousands of accredited routine, specialized and wellness lab tests from Lancet Labs, which operates Lab services in 14 African countries with a head office in South Africa.
Dr Kalebi said the partnership allows Lancet to reach more people with accredited lab tests and to support the growth of evidence-based healthcare provision in Kenya and the region.
He said that in South Africa, Lancet has also partnered with leading pharmacy chains to offer lab services within their premises.
Lancet has more than 40 facilities in East Africa but will now access an additional 39 Goodlife outlets in Kenya and Uganda. The pharmacy chain also plans to expand to 100 stores across East Africa in a few years.