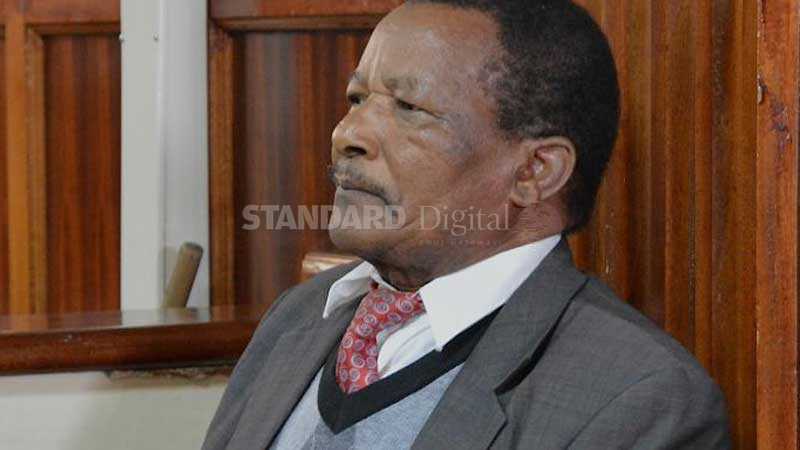 The life of a mother is more important than that of an unborn baby, a medical doctor told a court yesterday.
Joseph Karanja, an obstetrician and gynaecologist, yesterday said he did not believe that an unborn child was a human being.
He was testifying in a case in which two civil society organisations want the court to order the Government to put in place guidelines for safe abortion.
Although the Constitution provides that life begins at conception, the doctor told the court that it starts the moment one is born.
Justices Aggrey Muchelule, George Odunga, John Mativo, Lydiah Achode and Mumbi Ngugi heard that abortion, even when a mother's life is in danger, is a choice.
"A person becomes a person when they are born. No woman is forced to undergo abortion," Prof Karanja told the court.
"We are pro-life but if one has to be saved then the life of a woman is more important as the baby relies on the mother," he said when asked whether he advocated saving lives.
According to the doctor, between 10 and 15 abortions are procured at Kenyatta National Hospital on referral every day. Between eight and 10 births are recorded at the hospital daily, he added.
Karanja told the court that 90 per cent of abortions done in the country were not meant to save the life of the mother but merely to dispose of an unwanted child.
The battle between the Federation of Women Lawyers (FIDA-Kenya) and the Centre for Reproductive Rights (CRR) and a 15-year-old girl against the Government stems from a decision by the director of medical services withdrawing guidelines that gave women and girls a chance to procure abortion from trained personnel.
They argue that their petition was not about legalising abortion but fighting for the right of women with unwanted pregnancies and who have a right to life and to procure safe and legal abortion services.
On February 24, 2014, the director issued a memo banning all healthcare workers from participating in any training on safe abortion.
This meant that pregnancies resulting from rape, incest and defilement could not be legally terminated.
He also banned the use of an abortion drug - Medabon - which is a combination of two other drugs (Mifepristone and Misoprostol), also used in abortion.
But Karanja told the court that Medabon was still in use in Kenya,but not in Government facilities.
He said he was among a group of doctors who had convinced the Health ministry to allow the use of Medabon.
"I am aware that the ministry put out a circular banning Medabon. The ministry can stop use of the medicine but other facilities can use it," he said.
According to the doctor, one could take Misoprostol alone, which has a 85 per cent success rate, or take it with Mifepristone to boost the success rate to 98 per cent.
He explained that one could simply walk into a chemist with a prescription and buy the drugs, adding that they could easily be obtained over counter.
Njoroge said some women used dangerous drugs such as chloroquine or even worse gadgets to induce abortions and the only way to manage this is by re-introducing safe abortion.
"They (drugs) can endanger the life of the mother if wrongly used. They can cause haemorrhage, high blood pressure and anatomical injuries to the mother. If they are used beyond the second month, they can fail to eject the dead foetus," he added. The case continues today.
Related Topics