Home
/
Health & Science
Kenya's oldest cancer warrior finally put to rest
Health & ScienceBy Gatonye Gathura | Mon,Feb 26 2018 00:00:00 UTC | 2 min read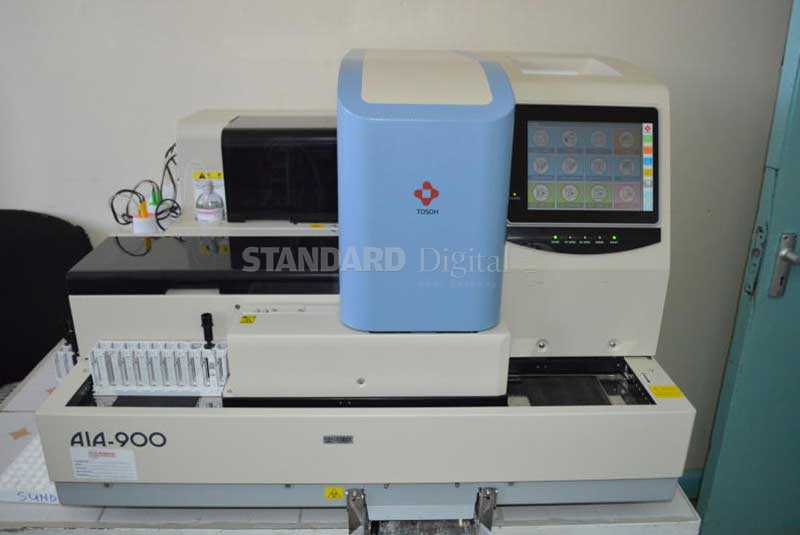 Kenya's oldest cancer treatment machine at the Kenyatta National Hospital (KNH) has finally been retired.
The Cobalt 60 radiotherapy machine was bought in 1983 and was meant to work for 15 years and be retired in 1998.
However, KNH continued using the machine 19 years beyond its lifespan before it was decommissioned last year and replaced with a new technology unit.
In his 2012 report on KNH, Auditor General Edward Ouko condemned the machine.
"The machine breaks down often but spare parts required for its maintenance are no longer available," wrote the Auditor General.
Mr Ouko said the hospital's Cancer Treatment Centre and Biomedical Department had recommended the machine be decommissioned by September 2008.
Ignored advice
"But the management ignored the advice as they had no money to buy a new one, which would have cost about Sh90 million then," read Ouko's report.
A number of experts have expressed fears that thousands of patients may been received the wrong diagnosis from the aged machine.
The 2018-2021 Medium Term Expenditure Framework (MTEF) of the Ministry of Health confirmed the machine was decommissioned to the Sh520 million nuclear waste laboratory in Oloolua Forest in Ngong.
The lab is located next to the Institute of Primate Research of the National Museums of Kenya.
"The decommissioned unit, a Category I security risk radioactive Cobalt-60, is currently housed at this facility," says the MTEF report published in November.
The nuclear waste lab is formally known as the Central Radioactive Waste Processing and temporary storage Facility (CRWPF).
Construction of the facility began in 2010 at an estimated cost of Sh520 million under the supervision of the International Atomic Energy Agency (IAEA).
So far, only phase one of the facility has been completed, which means the remains of the Cobalt 60 machine are not yet fully secure according to IAEA recommendations.
The technology is classified by the IAEA as a Category 1 source of nuclear risk, the highest risk level. The discarded Cobalt 60 will remain a serious radiation threat for at least the next 112 years.
Bio-terrorism threats
A 2016 report by US NGO, Centre for Non-proliferation Studies (CNS), put Kenya among several countries facing bio-terrorism threats from its possession of Cobalt 60 radiology machines.
Twenty per cent of the machines, the report says, are in seven African countries, which also face threats from terror groups.
"The concern is that some of these radioactive sources could be stolen and used for malicious purposes such as the making of dirty bombs," said the NGO in its report.
The NGO recommends the replacing of Cobalt 60 with newer radiology technologies with less radiation threat.
Related Topics