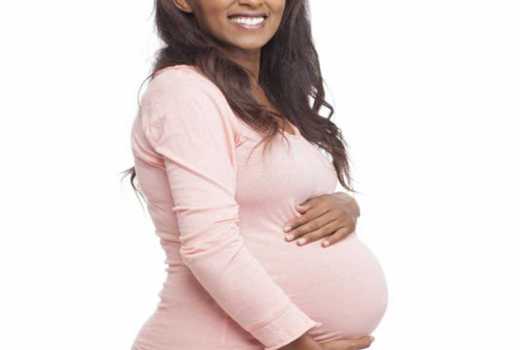 Many women want men out of delivery rooms contrary to reports that they prefer their partners to witness the birth of the baby.
According to a study on Kenyan public hospitals, women only want men to be around to offer support during labour.
The study presented this week at the annual scientific conference of Kenyan Medical Research Institute (Kemri) showed that women want somebody around to offer practical support but not 'claim to share in the pain.'
An earlier report published in March by Population Council and supported by the Ministry of Health had a graphic of what men do for their expectant wives.
"I took my wife to hospital on a motorbike and since I knew it would take long, I gave the nurse Sh200 to attend to her well. You must stretch your hand for quick processing," a man said.
The current study presented by Dr Patience Afulani of the University of California, US, and others from Kemri, had sought the perspectives of some 877 women on companionship during delivery.
Discuss private matters
The study on health facilities in western Kenya included women of reproductive age, some who had delivered recently as well as health workers involved in maternal care.
Of the mothers involved in the study, 88 per cent, were accompanied to hospital by either a friend or relative. A third were accompanied by their husbands. Of the accompanied women, 63 per cent did not allow the companion to witness the delivery and only 18 per cent allowed them in the labour ward.
The study also showed most health workers deny spouses and other companions access to delivery rooms.
Only 67 per cent of the women were allowed by health workers to have a companion during labour and 29 per cent during delivery.
During child birth
According to the National Guidelines for Quality Obstetrics and Perinatal Care by the Ministry of Health every women should be encouraged to have a companion and more so the spouse during labour and delivery.
"Allow and encourage her birth companion or male partner to be present during childbirth," reads the guidelines in part.
Many of the women, Dr Afulani told the forum of scientists, did not want a companion during delivery because they would feel embarrassed.
"Giving birth is a messy affair and not the novelty depicted in media - having the man around only makes it embarrassing," says Mama Jane Wambua, a long serving midwife.
Some women feared that allowing the companion or spouse to the delivery room could give them fodder for abuse if they disagreed later.
Afulani also indicated that women felt the companions may find the highly personal and private affair a topic for gossip.
"Some women however did not want a companion because they felt embarrassed, or were afraid companions might discuss their private matters outside the facility or abuse them," says the study.
However, many health workers also thought spouses should restrict their involvement to offering practical support.
The workers also felt their facilities did not provide enough privacy to adequately accommodate companions.
"Like soap operas, spousal presence in this study was associated with better educated, wealthier and employed women. "It's a fad," said Mama Wambua.
"It is unhealthy," wrote a leading UK obstetrician Michel Odent in the Daily Mail of London.
"Having been involved in childbirth for 50 years, and in charge of 15,000 births, I can authoritatively say the father presence hinders labour," Odent wrote.
The presence of a highly tensed male, Odent explained hinders the women from releasing necessary birth hormones and hence prolonging labour.
Research shows one dad in 10 suffers from after birth of their child depression or postnatal depression. Odent said this could be worse for those who participated in the actual birth. "I've known of perfectly well-balanced men who held their wife's hand through labour then left the next day never to return again," wrote Odent.
Related Topics