Home
/
Health & Science
Patient abuse rampant in Kenyan hospitals: Ministry report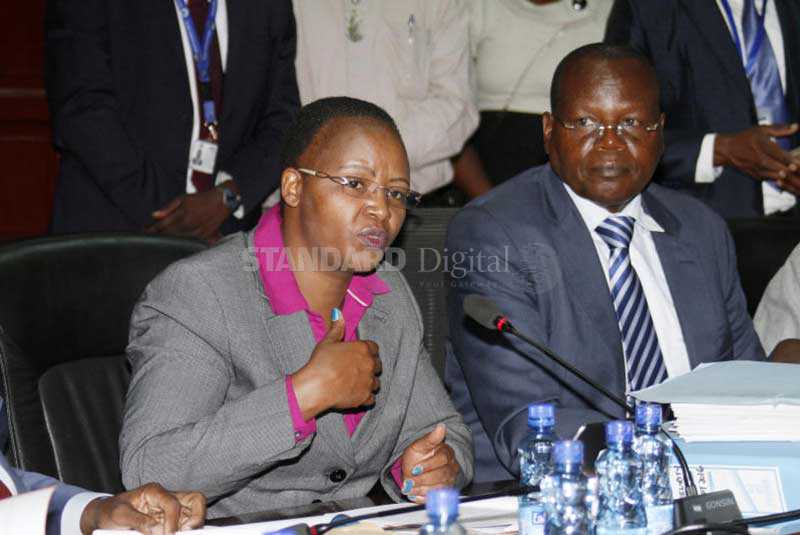 The magnitude of patient abuse by public health workers is a major concern at Afya House despite assurances by former Cabinet Secretary Cleopa Mailu that all is well.
After recent rape allegations at Kenyatta National Hospital (KNH) Mailu has taken a defensive position claiming he is yet to be shown the smoking gun.
But the Ministry in its own report says one in five women in Kenya has been humiliated, abused, hit or asked for a bribe during their most recent birth.
Nine out of 10 health workers, the report on which the Heshima Project is anchored on, have heard or witnessed colleagues treating women inhumanely.
Heshima Project is an ongoing initiative of the Ministry and donors to address endemic abuse of delivering women by health workers.
According to the report, while the KNH rape claim remains most visible, women in the sub-county of Magadi in Kajiado have opened up on how health workers pinch them with scissors to hasten delivery.
In a report published on January 3 by Amref Health Africa in Kenya and the University of California, US, the women say despite the Heshima Project they are still being physically and psychologically abused by health workers.
'Pinched with scissors'
The report published in the journal BMC Pregnancy and Childbirth said abuse by health workers was a major reason many women choose to deliver at home. A community health worker attending women in the area is quoted telling of cases where nurses pinch woman with a pair of scissors so that they can push harder.
In the same report area chiefs say doctors no longer work at night hence women labouring after daytime are largely on their own.
KePSIE, a project of the Health Ministry and the World Bank shows 98 per cent of health facilities in Kenya do not comply with key patient safety standards.
A KePSIE report blames poor governance, accountability and lack of supervision in the country's health facilities for exposing patients to serious dangers including hospital acquired infections.
But the General Secretary of the Kenya Medical Practitioners, Pharmacists and Dentists Union, Dr Ouma Oluga has strongly defended health workers.
Instead he has blamed poor working environment, lack of equipment and supplies and shortage of staff for the poor service delivery.
But the KePSIE report shows while Oluga may be correct to some extent, much of the decay in the sector has nothing to do with resources but individual responsibility.
For example, while more than 90 per cent of health workers in Kenya are aware of the importance of hand washing less than one per cent wash their hands while attending to patients.
This is even after the facilities and supplies for hand washing are made available. Hand washing, is classified by the World Health Organisation as the single most crucial factor in reducing hospital-acquired infections.
Yet another report, showing massive health workers negligence at KNH, says a third of laboratory test results never get back to patients because requesting clinicians do not indicate a return address.
Related Topics