Home
/
Health & Science
Beware of thugs posing as Covid-19 surveillance team, warn police
Health & ScienceBy Cyrus Ombati | Wed,Apr 08 2020 00:00:00 UTC | 2 min read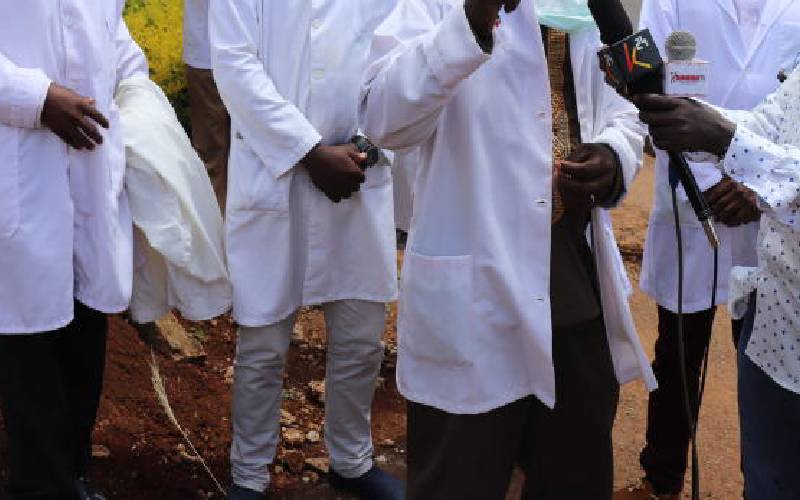 Thugs masquerading as officers from multi-agency teams tracing suspected coronavirus cases are on the loose, police have warned.
They have advised the public to verify the identities of people who call their mobile phones or visit their homes claiming to be pursuing coronavirus cases.
In Nairobi, reports showed that thugs invaded homes in Runda, Lavington and Ruaka.
Yesterday, a man reported on social media that he found a car blocking his gate.
"They claimed that they had followed the signal of a lady named Carole who had left quarantine and she had Covid-19. Luckily, our guard had talked to someone else in the compound who told him not to let them in and I said the same. They were not wearing any uniform and had no ID. Be careful everyone," he wrote.
Police spokesman Charles Owino asked those affected to call police hotlines: 999, 112 and 911.
The public should also call the operations centre on 0110939676, 0110939684, 011093981, 011939688 or use Facebook page @kingaKorona and twitter @kingaKorona.
The national multi-agency command centre on operation Kinga Corona is based in Embakasi, Nairobi.
Owino said the police are working hard to contain crime.
"We understand there are those incidents where some people are taking advantage of the situation to harass innocent Kenyans. We urge for cooperation," he said.
Gangs have also taken advantage of the curfew to attack residents.
A Standard Group employee was attacked on Sunday at about 6.45pm on his way home from work at Komarock in Nairobi. He sustained a machete cut on his head, and a dislocation on his right hand. They stole his mobile phone and some cash.
Another person is reported to have been attacked on Rhapta Road in Nairobi by a gang on motorbikes, robbing him of a phone and a laptop, at gunpoint.
Related Topics