Home
/
Health & Science
Doctors upbeat of 'smooth' deal execution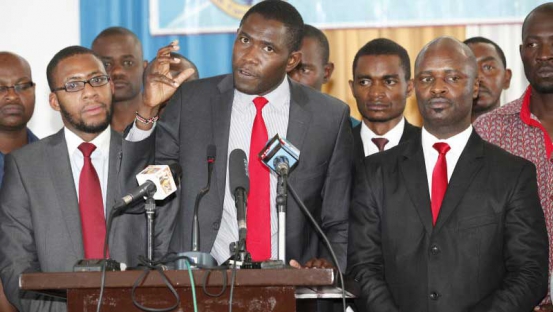 Doctors are optimistic that the newly signed pay deal will be implemented smoothly amid the sweat and tears that preceded it.
Through their union, Kenya Medical Practitioners Pharmacists and Dentists Union (KMPDU), the medics yesterday said they expect all parties to adhere to all parts of the Collective Bargaining Agreement (CBA) signed by Health Cabinet Secretary Dr Cleopa Mailu on Friday.
KMPDU Secretary General Dr Ouma Oluga said the agreement will not only benefit doctors, but also the public and in spearheading of Universal Health Access programmes. "It is about ensuring doctors are not just safe but also appreciated," said Oluga.
He added: "We are looking forward to a seamless implementation." According to the CBA, it may take close to another two weeks before it is fully implemented".
This is to give room to have it registered in court and also have the union sign recognition agreements with the 47 counties to have them take part in its implementation.
Apart of the CBA has covered the medics from the intern level to senior medical officers. The doctors will have access to car loans, mortgages and other allowances as entitled to civil servants.
A two per cent recurrent budget has also been set aside for training while medical interns will be posted 30 days after being cleared by the relevant professional body.
While interns will now be getting Sh212,000 as gross pay (compared to Sh350,000 as demanded), the most senior doctor will pocket Sh531,000.
Speaking during the union's third Annual Delegates' Conference in Nairobi yesterday, Oluga said that although the deal marks a major milestone in the health sector, there are still gaps that have to be addressed.
He said that, for instance, the Health Act 2017 needs some miscellaneous amendments.
"It cannot be that some health workers feel imprisoned in counties," he said.
This, he said, should do away with cases of doctors getting their salaries late and facilities missing supplies. It will also ensure distribution of human resources is according to diseases, need and expertise.
Related Topics