Home
/
Health & Science
Study: Painkillers raise risk of heart attack and death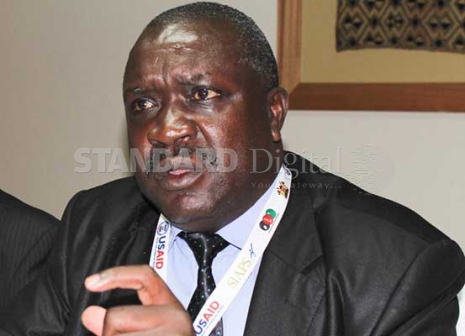 Some deaths and heart attacks in Kenya may have been caused by over-the-counter painkillers diclofenac and ibuprofen.
A team of researchers from the University of Copenhagen, Denmark, have arrived at the conclusion that ibuprofen, which is commonly used in Kenya and other countries around the world as a painkiller, increases the risk of cardiac arrest by 31 per cent.
Diclofenac, according to the team's findings, presents an even greater danger, raising the risk of cardiac arrest (when the heart stops functioning) by 50 per cent.
"Allowing these drugs to be purchased without a prescription or restrictions sends the message that they must be safe," Prof Gunnar Gislason, the lead researcher, is quoted as saying by the British press.
Ibuprofen and diclofenac belong to a group of medicine called non-steroidal anti-inflammatory drugs (NSAIDs).
In some developed countries, the two are available in shops and supermarkets. Ibuprofen is still available over the counter in the United Kingdom while restrictions for diclofenac were put in place in 2015.
In Kenya, according to Kipkerich Koskei, registrar at the Pharmacy and Poisons Board, neither ibuprofen nor diclofenac should be sold in shops or supermarkets.
"Those two should only be sold at a pharmacy – where either a pharmacist or a pharmaceutical technologist is the transacting authority," Dr Kipkerich (right) said.
However, he acknowledged that the medicines have over time become easily accessible to the public.
"Previously, diclofenac was a prescription-only drug. But over time, with many patients using it, there is more knowledge about these medicines and therefore access has gone up," Kipkerich said.
Only licensed medical doctors give instructions on how and when prescription-only drugs should be used.
According to Kipkerich, diclofenac and ibuprofen entered the Kenyan market as prescription-only medicine. Today they are available as pharmacy-only or even over-the-counter drugs.
"People who have been using the medicine understand how it works. They may, therefore, get it at a pharmacist's (without a doctor's prescription)."
The Danish study, published in the European Heart Journal, adds to previous research on the risks of NSAIDs.
Last year, another study, involving 10 million patients from UK, Netherlands, Italy, and Germany, found that NSAIDs increase the risk of heart failure by up to 20 per cent. In 2013, other researchers concluded that one year's high-dose treatment with ibuprofen and diclofenac leads to three avoidable heart attacks and one fatal heart attack for every 1,000 users.
In 2011, another study by Danish researchers, involving 32,602 patients who had been diagnosed with atrial fibrillation (quivering or irregular heartbeat) from 1999 to 2008, found that NSAIDs raised the risk of stroke by 40 per cent.
Related Topics